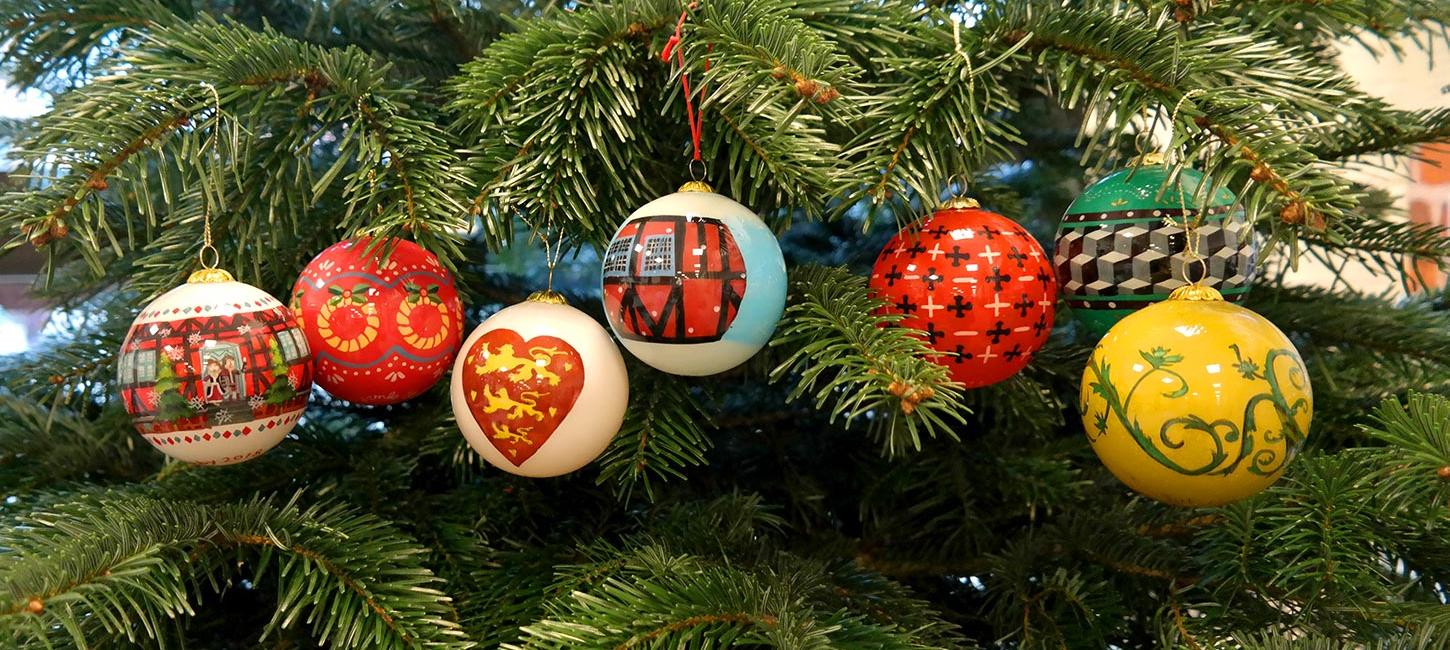 Christmas balls from Jul i den gamle Kongeby
In the old ruyal town Nyborg, preparations for this year's many Christmas activities and the big Christmas market have been going on for a long time. We are also presenting this year's Christmas ball.
Read the story about our christmas balls here
Our handpainted christmas balls all have a story from Nyborg to tell.