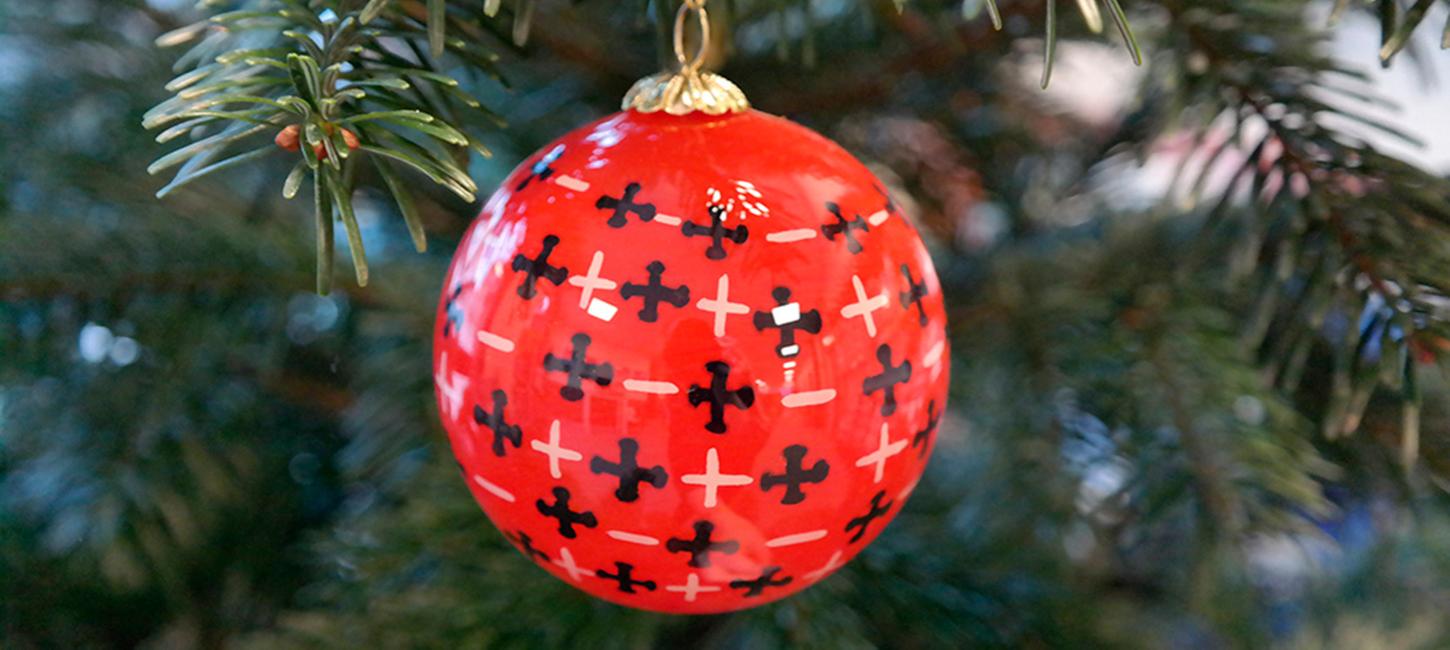 The Christmas ball 2015
The Christmas Ball 2015 is based on the four-leaf clover that runs along the beautiful eastern end of the Church of our Lady in Nyborg. The frieze is one of the finest examples of late Gothic brick architecture we have in Denmark.
The four-leaf clover on at the east end at the Church of our Lady in Nyborg
The old medieval church, the Churc of our Lady (Vor Frue Kirke), in Nyborg was founded by Queen Margrethe 1. (1376-1412) as a mark of the military victory in 1389 that allowed Sweden to be included in the Kalmar Union.
She also expanded Nyborg Castle and in 1377 elected her son, heir to the Norwegian throne, Oluf, as king of Denmark during her reign at the Danehoffet.
The church - and in many ways the entire historic center of Nyborg, with its church and castle as its extremes, is the only monument in Denmark that can be directly related to the establishment of the geographically largest kingdom in Europe.
The Christmas ball is produced in a limited number and is made of hand-painted glass.
The ball is sold out.
For further information, contact Sanne Hoffensetz Andresen, Head of Tourism, VisitNyborg, tel. +45 63 33 80 92, e-mail: saha@nyborg.dk