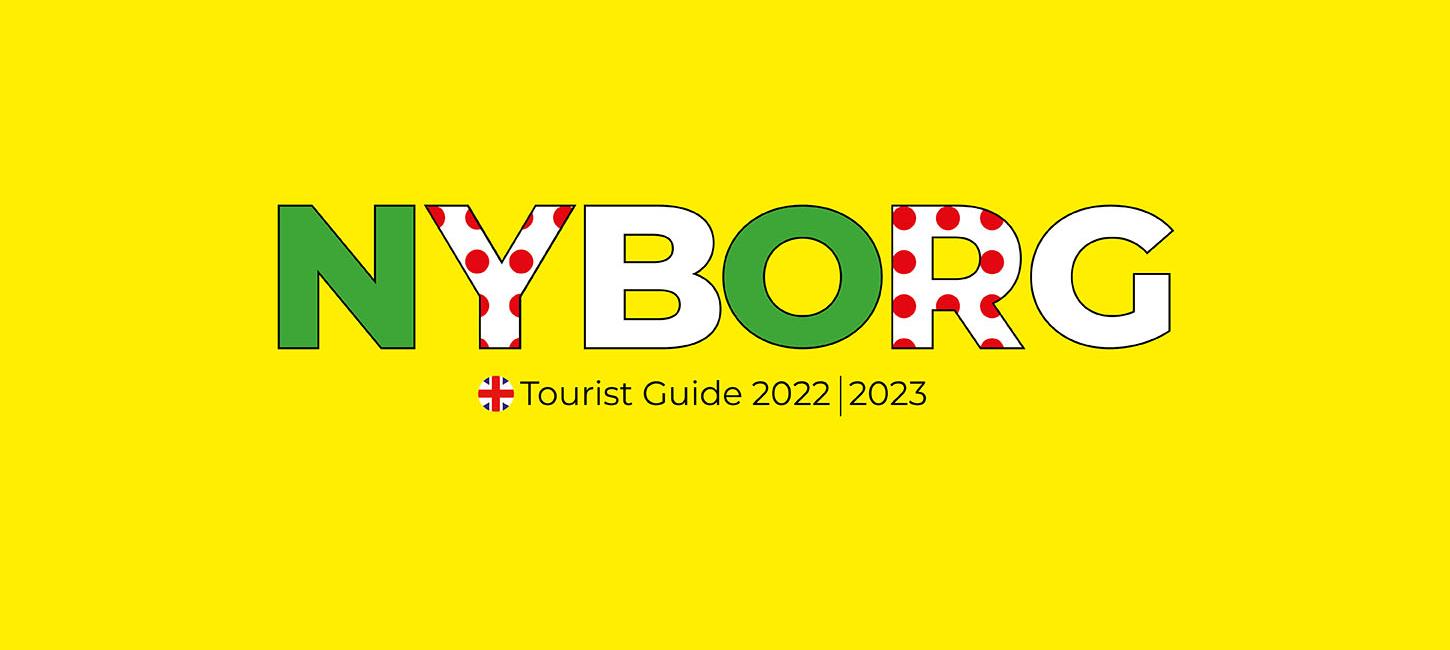 Nyborg Tourist Guide
Nyborg Tourist Guide is an inspirational book to all the experiences in Nyborg and East Funen before you arrive and while you are here.
Become inspired
The tourist guide to Nyborg is created to inspire you to experience Nyborg and on East Funen. Furthermore, it is a handbook that has the information you nedd as a guest here.
You will find a comprehensive overview of attractions and restaurants, an overview of farm shops and local specialty shops. You can also find the right place to enjoy a good cup of coffee or a chilled glass of wine on a summer evening. You might be tempted for an active stay by the sea, on foot or by bike. You will find places with accommodation possibilities - whether you are keen on Bed & Breakfast, hotel stays or under the open sky.
You can read Nyborg Tourist Guide 2022/2023 online, order one for free sent to your homeadress, or you can pick up a physical copy at VisitNyborg - Torvet2, 5800 Nyborg.
It is an A5 sized book – easy to carry on the go. It is FSC-labeled and Nordic Ecolabelled to ensure and support sustainable production of printed materials. The guide is printed by Step Print Power.
Order our tourist guide
Do you want to have our tourist guide in your hands before arriving at our destination? Order one here.