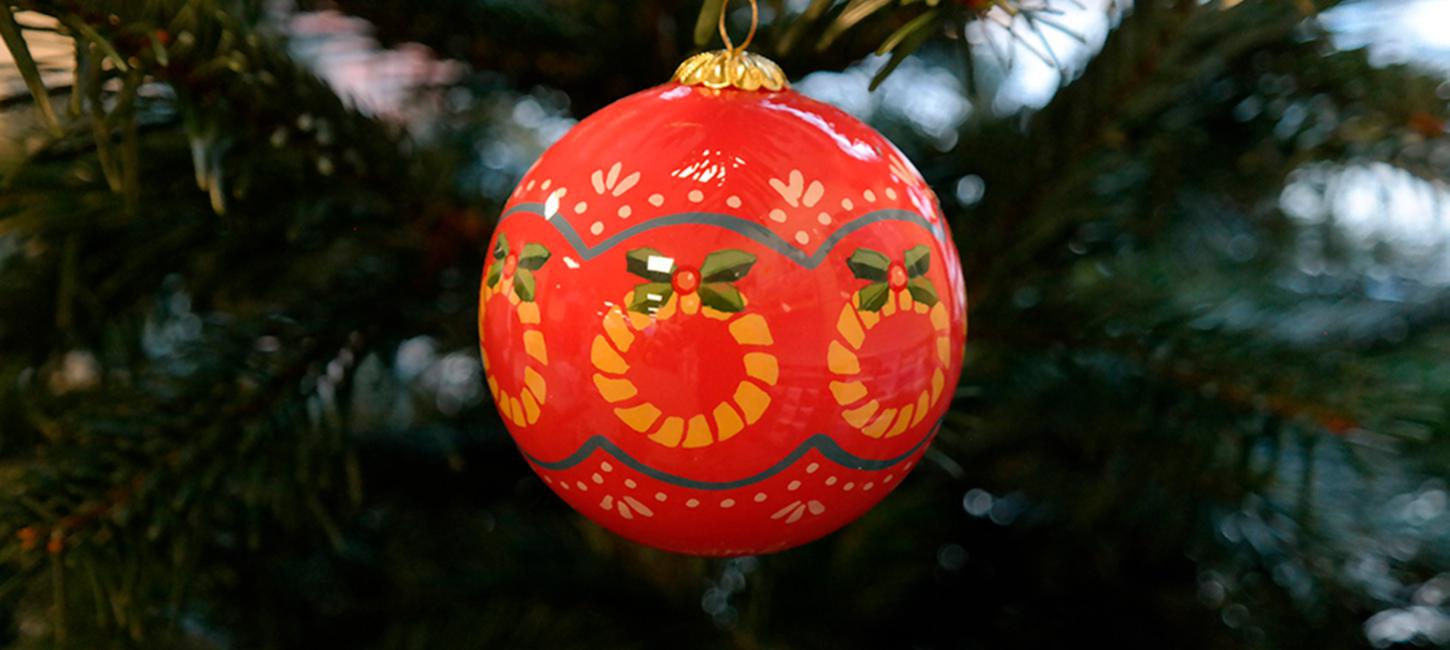 The Christmas ball 2014
This year's Christmas Ball 2014 symbolizes the enlivening of Christmas preparations when Christmas is once again celebrated in the old royal city. The inspiration for the ball is taken from the graphic for Christmas in the old royal town.
Christmas in the old royal town
Christan III (1536-1559) often held Christmas in Nyborg. Then the town smelled of wood smoke, spruce, fried meat and spicy baked goods as an unmistakable sign that as usual the preparations for Christmas were in full swing in his town, the king's town, the capital of the kingdom - Nyborg.
We still celebrate Christmas in the old royal city with lots of activities and a big Christmas market in Nyborg's authentic historical setting every year. The many Christmas lights throw a beautiful glow over the historic center, the king's castle, the stalls, shops and the old Borgmestergård, while Christmas shopping is arranged, the apple slices are turned and the Christmas brew tasted. On the whole, the town is buzzing with life, just as the King's big Christmas party had to be prepared again.
The Christmas ball is produced in a limited number and is made of hand-painted glass.
The ball is sold out.
For further information, contact Sanne Hoffensetz Andresen, Head of Tourism, VisitNyborg, tel. +45 63 33 80 92, e-mail: saha@nyborg.dk