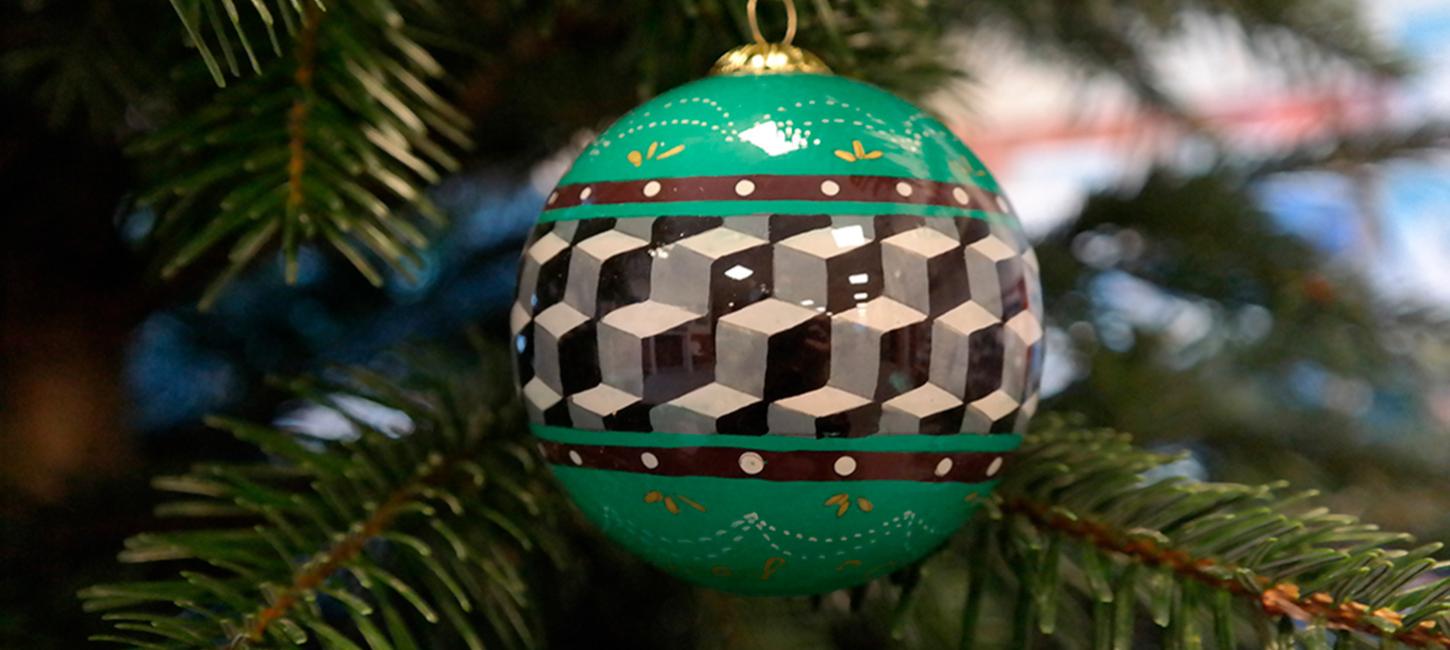 The Christmas ball 2013
The Christmas ball from 2013 is decorated with the characteristic chandeliers from the wall decoration at Nyborg Castle.
Wall decoration at Nyborg Castle
Nyborg Castle was founded in the 1170s, but by 1193 the construction of a large royal castle was started. It has since been expanded and rebuilt several times
The rebuilding of the fortress into a castle in the early 16th century was part of a process whereby Nyborg was designated as the country's first real capital in 1525. In this connection, several of the castle's rooms received the characteristic wall decoration reproduced on our Christmas ball. The pattern (a so-called boss pattern) was the highest fashion around the 1520s and representative of the court and court culture associated with Frederick I (1523-1533). Besides being very modern, it is also the symbol of Nyborg's role and status as the country's first capital.
Bonus info: In 2016, Nyborg Castle was the location in DR's Christmas calendar - The Second World. In the picture from the Christmas calendar, the wall decoration is clearly seen in the background behind the actors.
The Christmas ball is produced in a limited number and is made of hand-painted glass.
The ball is sold out.
For further information, contact Sanne Hoffensetz Andresen, Head of Tourism, VisitNyborg, tel. +45 63 33 80 92, e-mail: saha@nyborg.dk