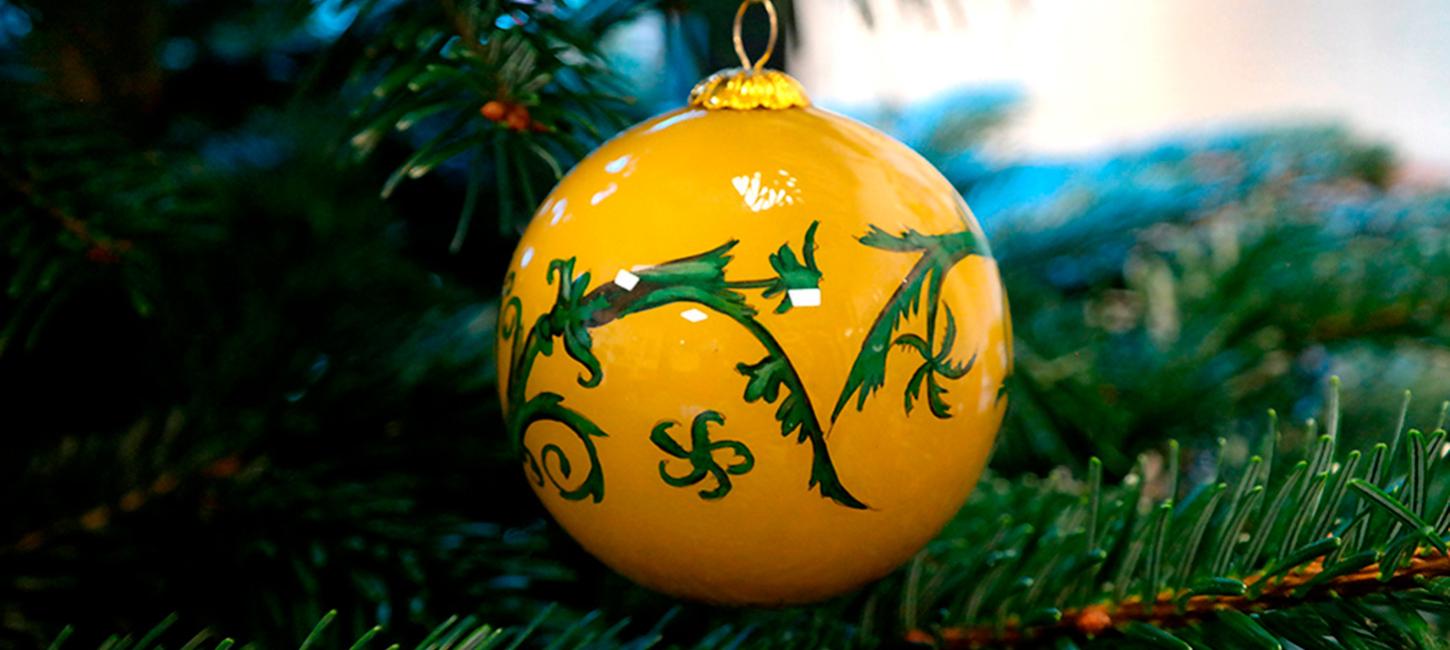 The Christmas ball 2017
Although we got a new church arrangement in Denmark with the Reformation, Christmas continued as the great feast in the country. The Christian feast in the church continued, as did the traditions of the people with good food and good causes.
Christmas and Reformation
On the occasion of the 500th anniversary of the Reformation, this year we are publishing a very special and beautifully decorated Christmas ball adorned with the branch from Christian 3rd's pedigree from the mid-1500s and the branches on the king's family tree. The powerful king introduced the Reformation in Denmark in 1536, and he often held Christmas in his residence town Nyborg - the city where the new Protestant royal power was to be staged. It is one of the central stories in the world heritage story around Nyborg Castle and city.
That is why we are still celebrating Christmas in the old royal city.
The Christmas ball is produced in a limited number, is hand-painted glass and sold as long as stock is stored at the Bureau Nyborg and in the museum shop at Borgmestergården.
The Christmas ball is produced in a limited number and is made of hand-painted glass.
The bullet is sold out.
For further information, contact Sanne Hoffensetz Andresen, Head of Tourism, VisitNyborg, tel. +45 63 33 80 92, e-mail: saha@nyborg.dk