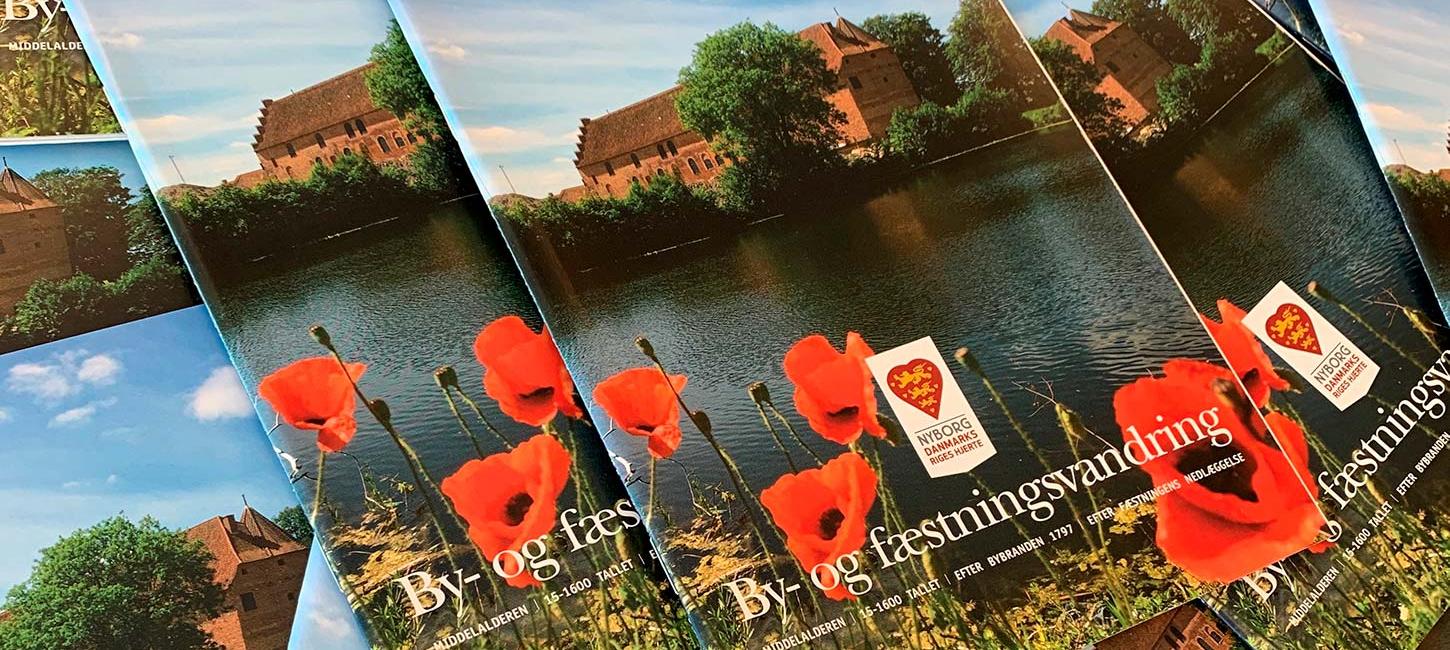 Town and Fortress - a Walkers guide
Welcome to a walk in the fortress town of Nyborg from the Middle Ages to the Present day.
Welcome to Nyborg, the fortified royal town of the Danehof Assemblies.
Besides the modern town, with ist bustling commercial and café life, many intrifuing factes of life in bygone days present themselves. The aim of this guide is to introduce the visitor to the sights of Nyborg and to its fascinating history.
Have a good time!
If you would rather have the guide as a leaflet, you can buy it at VisitNyborg.