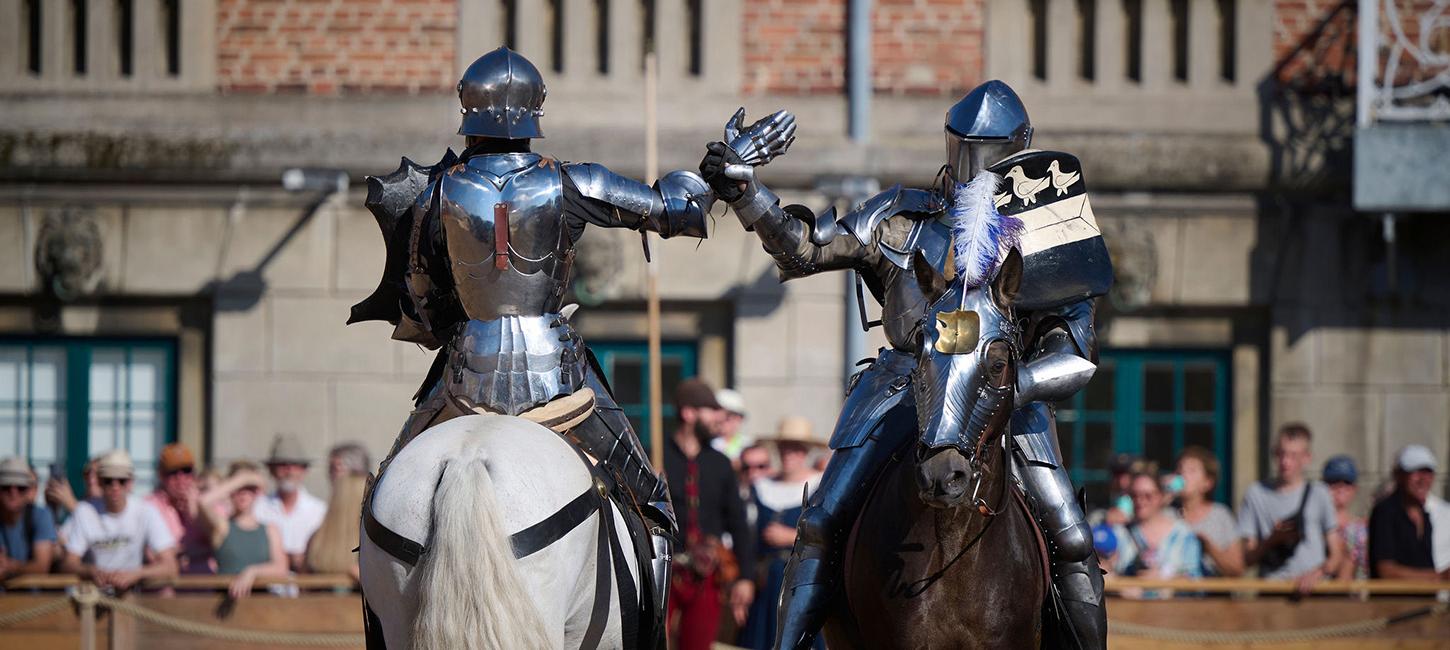 Danehof Market 2023
The Town Square in Nyborg will be the focal point for a large, historic medieval festival from 30 June - 2 July 2023. The medieval festival, Danehof, is free and invites all visitors on a trip back in time to the Middle Ages with knight tournaments, joggling, mead, and market stalls.
It is time to get excited about Danehof 2023
Here you will find the programs for the three festive medieval days in the heart of Nyborg.
Pay your market taxes
Attendance to Danehof is free and it will stay that way.
In the Middle Ages, it was customary for the town council to collect the town's taxes. The council had to pay out of its own pocket if not enough taxes were collected. However, we have not continued this custom. On the other hand, we hope that you as a guest - quite voluntarily - will support Danehof so that we can continue to develop the festival.
For the small price of 20 DKK you can get your very own market token, so everyone can see that you have done your civic duty and supported the king's Danehof. You can find the tax collectors all over the town.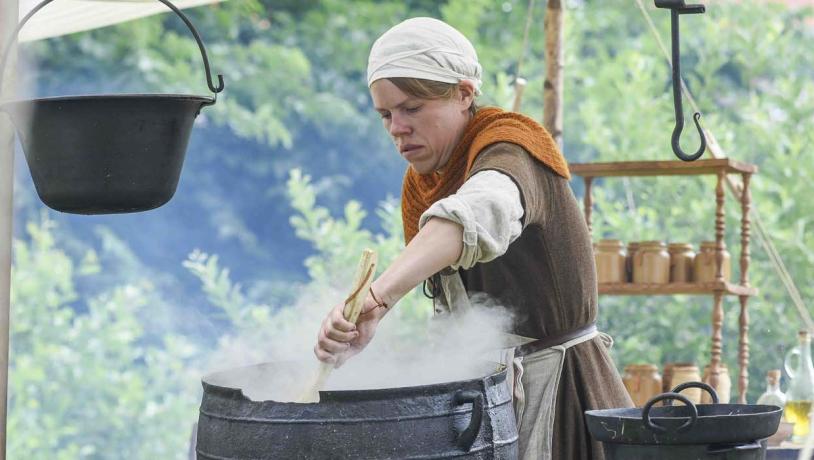 Photo:Ole Friis
Photo:Ole Friis
Markets and shopping streets
The historic market is located in the areas around Nyborg Castle. Here you will find market stalls and merchandise in true medieval spirit and you will encounter an authentic medieval atmosphere.
Historic footprints in Nyborg
Remains of Nyborg as an old royal town are still evident today. Nyborg Castle was founded by the Danish king Valdemar the Victorious around 1200, Nyborg's Town Square is the only preserved royal tournament arena that can still be visited in Denmark, and Margrete 1. founded Vor Frue's Church as a symbol of the military victory in the battle of Åsle of 1388.
Even more Danehof
History does not exist if it is not told. We bring history to life because it helps to tell an important piece of Danish history. It helps to bring honor and dignity to a partially forgotten and hidden royal monument - Nyborg's historic town center with the castle and church as the furthest sites.