Danehof Market 2023
The square will once again be the focal point for the large historical medieval festival that runs from 30 June to 2 July 2023.
Markets and commercial streets
The historical market is based around Nyborg Castle. Here you will find market stalls and merchandise in true medieval spirit and true authentic medieval atmosphere.
Our Lady Market is also an old tradition in Nyborg. Back in the 13th century, a food market was held on Maria Visiting Day in early July. And what is closer to bringing this tradition to life on July 3rd and July 5th at the Danehof in Nyborg.  The market takes place in the cozy medieval streets that spread out from the tournament site. Here, the stalls of food from near and far abound throughout the Royal Furseburslen. Here, tasty is a king worthy.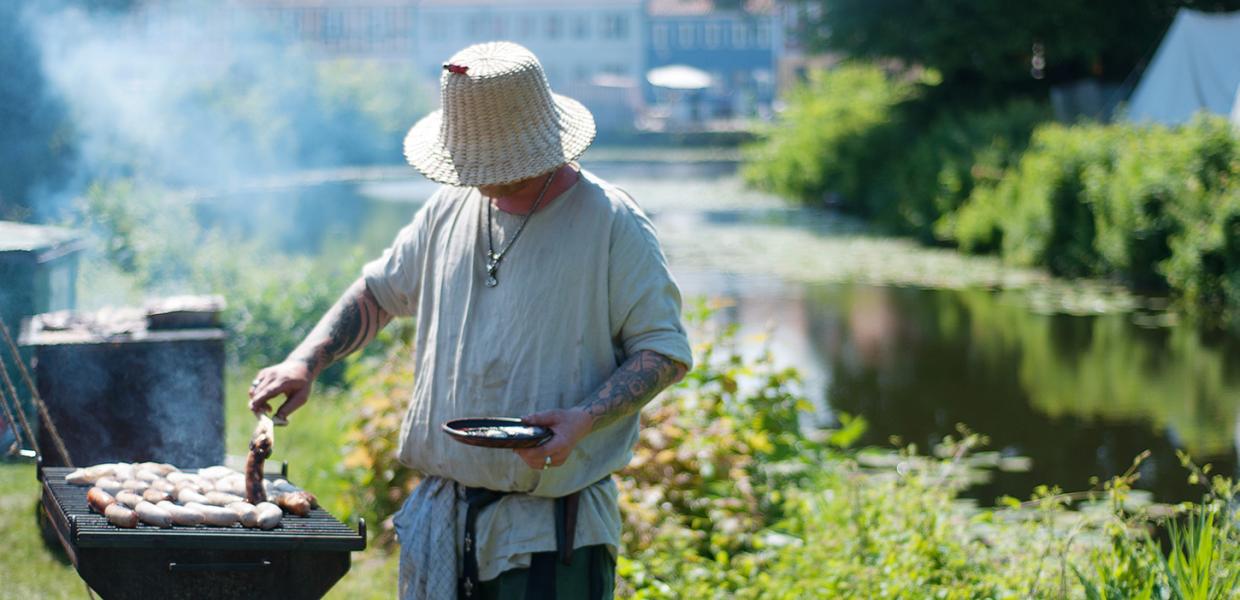 Photo:Østfyns Museer
Pay your market tax
Getting to Danehof is free, and that's how it should be.
In the Middle Ages, it was customary that the town council was responsible for collecting the town's taxes. If enough taxes were not collected, the council had to pay from its own pocket. We have not continued this custom. However, we hope that you as a guest - quite voluntarily - will support Danehof so that we can continue to develop the market.
For just 20 DKK you can get your very own market sign so everyone can see that you have done your civil duty and supported the King's Danehof. The tax collectors can be found all over the town.