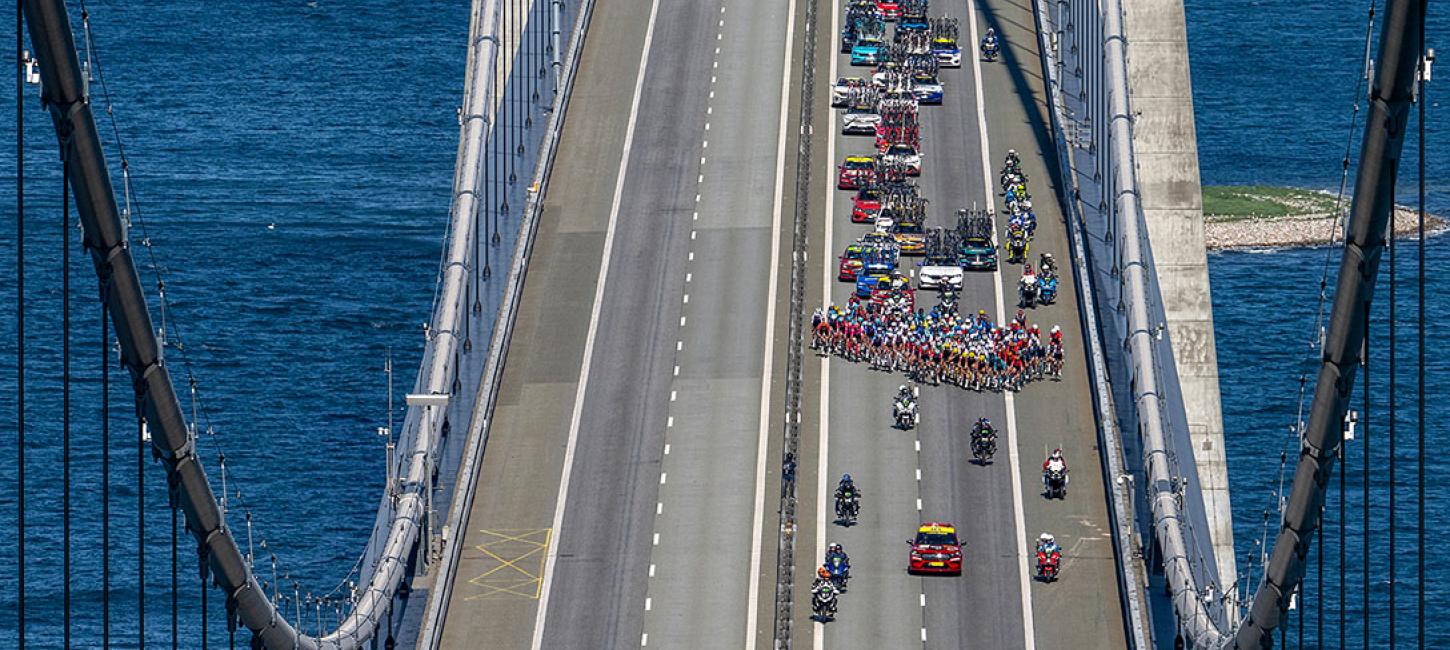 Tour de France 2022
On 2 July 2022, Nyborg was the destination city of the world's biggest cycling race: The Tour de France. The sun was shining and the atmosphere was on point on this big day of celebration.
On 2 July 2022, Nyborg invited everyone to come and witness the race over the Great Belt Bridge before reaching the finish line in Nyborg. 

The 2nd stage was likely to have a decisive impact on the race should the wind intervene during the trip across the bridge - or if other incidents were to take place. In Nyborg, on Storebæltsvej, you could see the professional cyclists storm towards the finish line after an eventful race over one of the world's longest bridges.
At 09:00, the twelve experience areas opened their doors to guests from all over the world. Here you were meet with a multitude of fun experiences for all ages.
At 12:15, the race began in Roskilde, where after it would continue towards Funen and Nyborg. One could experience the entire run on eight different large screens located around the experience areas within the city.
At 15:20, the Tour de France caravan with souvenirs drove through the streets of Nyborg.
At approximately 17:10, the first riders crossed the finish line on Storebæltsvej. What an experience! Fabio Jakobsen won the 2nd stage of the race, followed shortly by Wout van Aert and Mads Pedersen.
At 18:00, the grand Tour de France After Party started with a huge celebration on the main square and in the Harbor Area. In numerous bars and stalls, you could supply yourself with food and drinks while enjoying the live music of Le freak and Fyr & Flamme.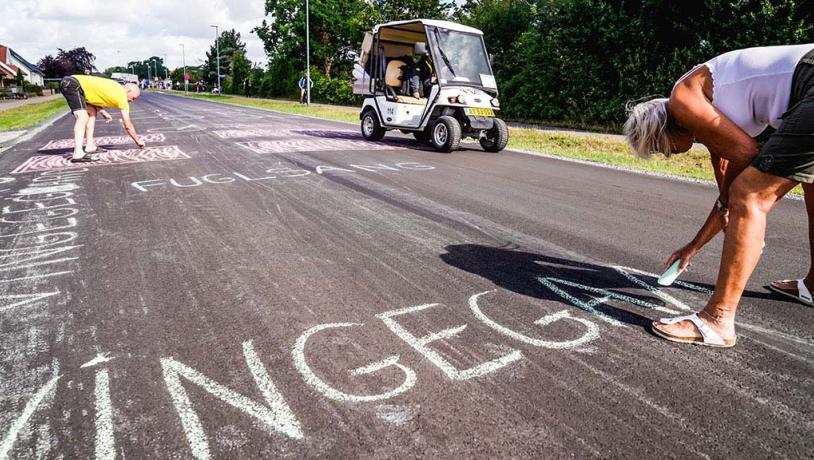 Photo: Johnny Wichmann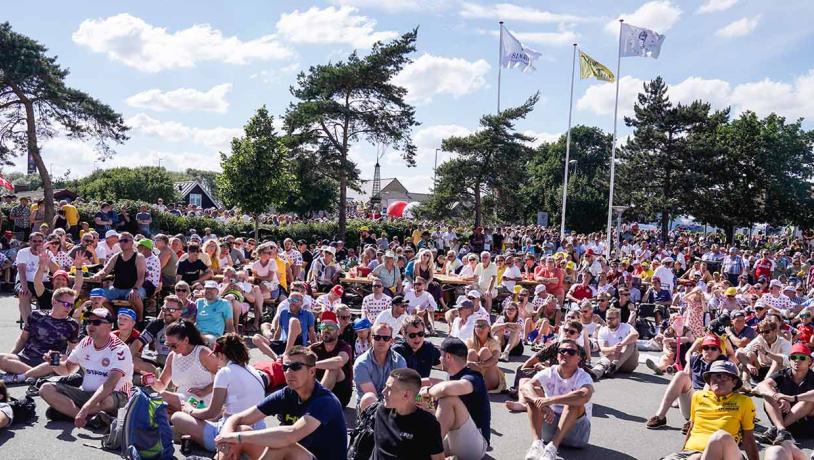 Photo: Johnny Wichmann
Continue your own 'tour' in Nyborg