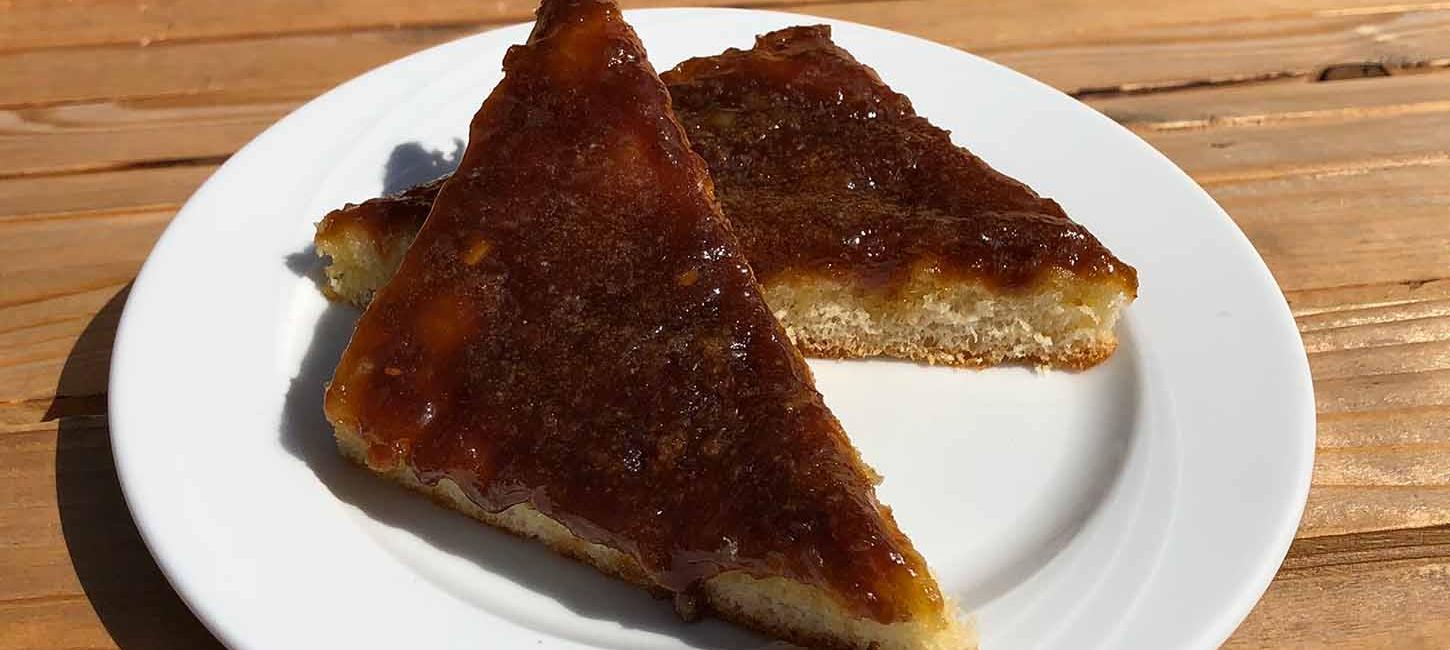 Brunsviger
Brunsviger - yeast dough topped with a sweet, sticky brown sugar topping. Traditionally, this particular type of cake is also used for parties on Funen, such as birthdays, anniversaries etc.
Every year, Funen has its own Brunsviger Day, where the cake is celebrated.
Receipe for brunsviger
Yeast bread topped with a sweet, gooey brown sugar topping.
Ingredients
1 x 1/4 cup 2% milk

1 package active yeast

3 x 1/4 cup flour

1/4 cup sugar

5 tbsp unsalted butter

1/2 tsp salt

Brown sugar topping

1 ½ cups butter

1 ½ cups dark brown sugar
Preheat oven to 200 degrees (Danish oven)

Warm milk. Pour into your stand mixer. Add yeast, stir until dissolved and let stand for 5 min.

In a separate bowl measure out the dry ingredients and mix (flour, sugar and salt)

Add dry ingredients to the yeast.

Add softened butter cut into 1 tbsp pieces to the top of the dry ingredients

With the dough hook mix on medium-low speed until the dough is smooth. The dough should be quite greasy.

Let dough rest for 20 min in a warm place.

Melt the sugar and the butter in a pan, heat while stirring.

Press the dough into a rectangular cake and make some marks with your fingers or the back side of a spoon to form some dimples in the dough for the topping. Make sure to leave a higher edge so the filling will not fall off

Add the topping onto the dough. Spread it out making sure not to let it go over the edges. Let rest for 15 minutes.

Bake for 20-25 min in a 200 degree oven (Danish oven).

Let stand and allow the topping to cool before removing from the cake pans and cutting into pieces. If you don't wait at least a while you will lose most of your topping which would be no fun at all. We know it is hard to wait !
https://www.visitnyborg.com/corporate/newcastles-world/newcastles-world/newcastles-world