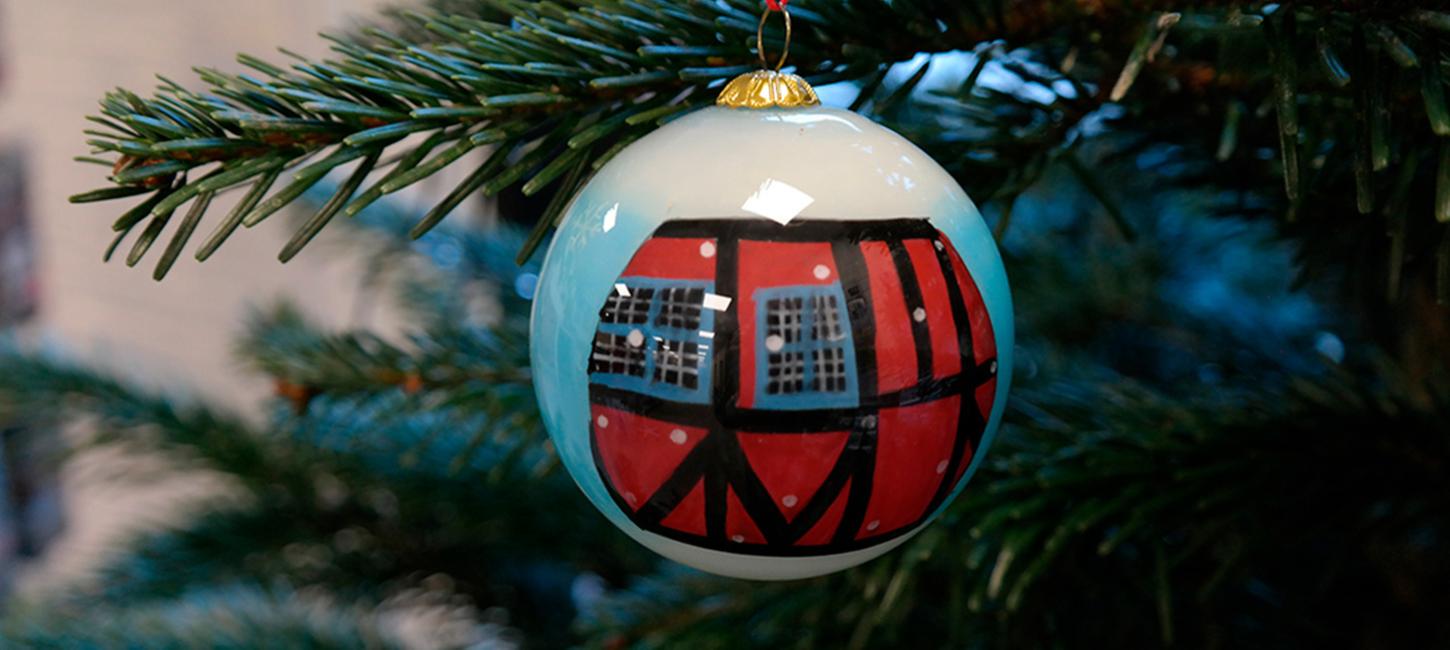 The Christmas ball 2012
The Christmas ball of 2012, has been based on the old mayor's house in Nyborg. A picturesque backdrop that every year for Christmas forms the setting for a lot of activities when celebrating Christmas in the old royal town.
The old mayor's house in Nyborg
The old mayor's house in Nyborg was built in 1601 by the mayor and grocer Mads Lerche (c. 1560-1608).
It was located on one of the main thoroughfares through the town with a beautiful view of Nyborg Castle and continues to be an important part of the unique urban space King Christian III (1536-1559) created as he expanded and fortified both Nyborg Castle and city as a carefully planned royal residence city - indeed, the country's first real capital.
The beautiful half-timbered building houses the city's cultural history museum.
The Christmas ball is produced in a limited number and is made of hand-painted glass.
The ball is sold out.
For further information, contact Sanne Hoffensetz Andresen, Head of Tourism, VisitNyborg, tel. +45 63 33 80 92, e-mail: saha@nyborg.dk