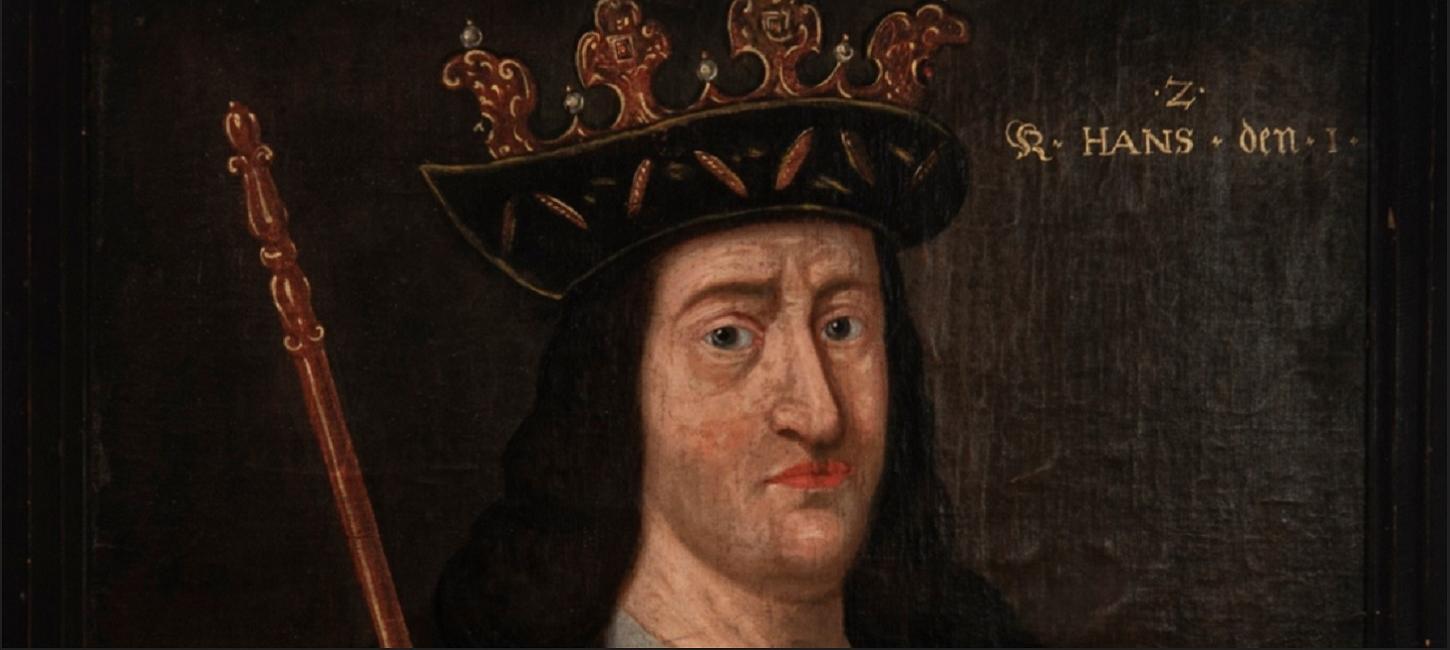 King Hans
Once again, Nyborg became a central gathering point for the royal power during the reign of King Hans and his wife, Queen Christina of Saxony.
King Hans (1455-1513)
Nyborg once again became a central gathering point for royal power during the rule of King Hans and his wife Queen Christina of Saxony. Just two years after King Hans took over the throne from his father Christian I in 1481, he signed a charter for the Nordic Union, which meant that he was obligated to stay one year at a time in each of the three Nordic countries alternately. During the years the king stayed in Denmark, it was often at Nyborg Castle. King Hans' wife, Queen Christina, was also close to Nyborg and in 1483 she bought a farm in Nørregade and also acquired the neighboring farm about ten years later. It is known that two of the royal couple's children were born at Nyborg Castle, including Christian II, who was born in 1481. The final long visit the royal couple had at Nyborg Castle was in the winter of 1504-1505. Under Queen Christina, a royal mausoleum was founded in Gråbrødre Church in Odense, which was the beginning of a long tradition of royal burials on Funen, due to the royal family's great connection to this part of the country.