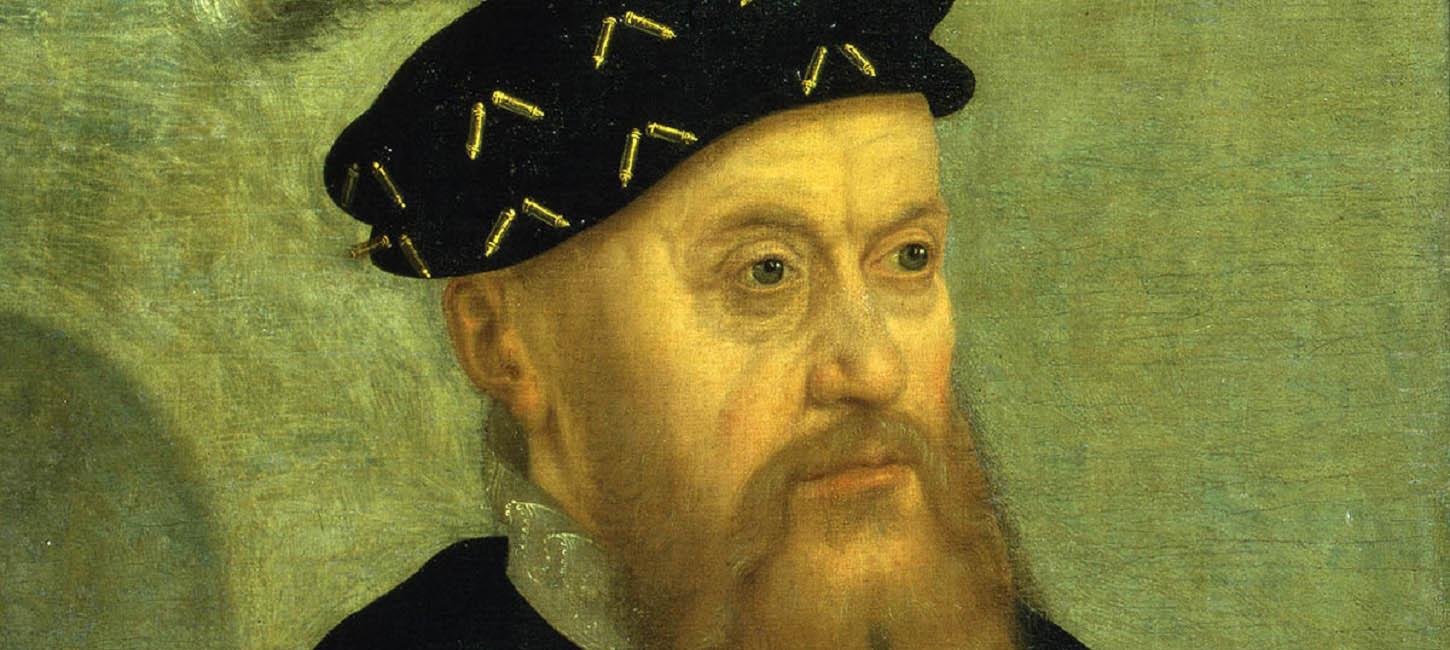 Christian III
Christian III was a very influential king, and his rule left many marks still existing in Nyborg today. Among other things, he constructed a tournament square which is exists as Nyborg Square to this day.
Christian III (1503-59)
As a designated royal residence, Christian III remodeled Nyborg Castle as a renaissance Princely Residence, and expanded Nyborg town to send a signal of a new and strengthened royal power after the Reformation in 1536. Nyborg Castle was restored and, among other things, it was expanded with a new and magnificent Great hall. Nyborg Square consisted originally of a collection of farms, but Christian III bought the square in 1551 and demolished all the buildings to make way for a large tournament square. The square was partly intended to showcase the royal power and it was partly used for large knight tournaments in connection with the king's court feasts at Nyborg Castle. At the harbor, Christian III also built the King's Ship's Bridge, which enabled the king and his large entourage to arrive in a state-of-the-art manner. Christian III also founded a completely new neighborhood within the ramparts of Nyborg, which was named Nyenstad. However, the whole project was not completed before the king's interest was turned toward other royal castles. Here among them Koldinghus, which Queen Dorothea of ​​Saxe-Lauenburg liked very much.