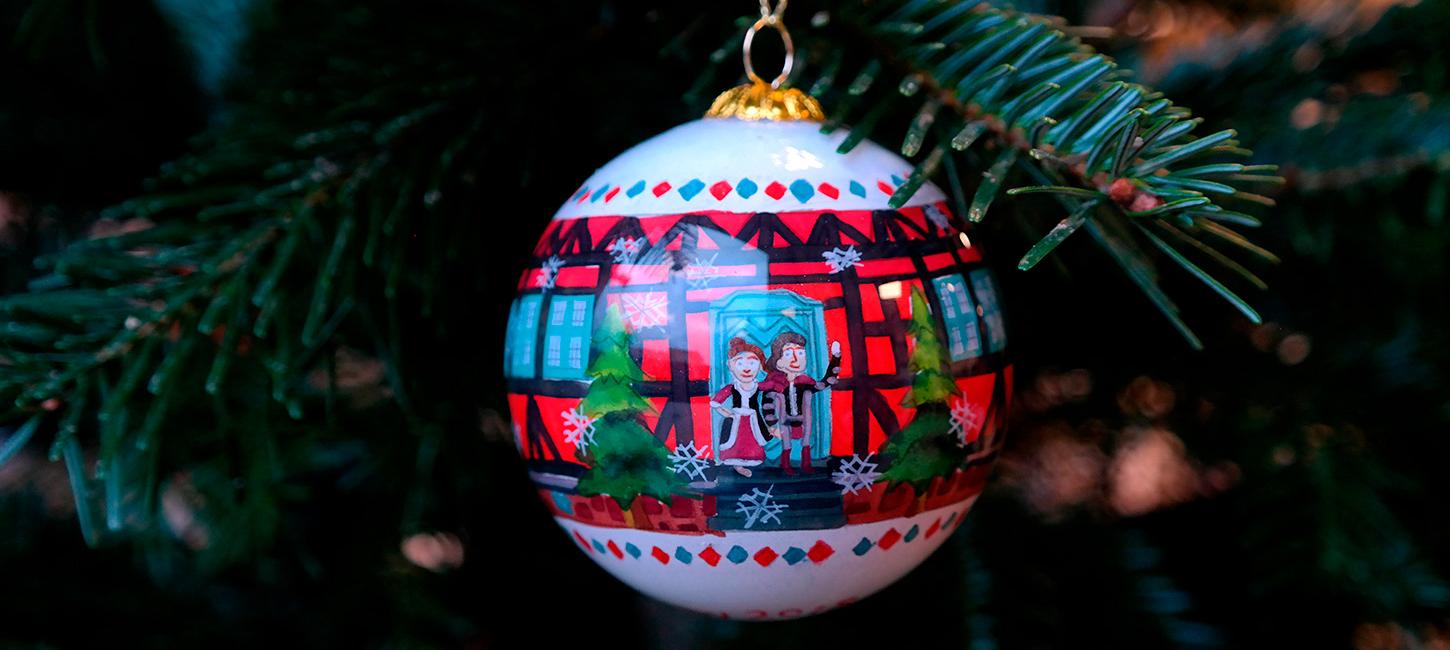 The Christmas ball 2018
In the old royal town Nyborg, preparations for this year's many Christmas activities and the big Christmas market have been going on for a long time. We are also presenting this year's Christmas tradition.
The Mayors house
The Christmas Ball 2018 returns this year to the starting point for the very first Christmas Ball in 2012: The Mayor's house, which every year has celebrated Christmas when there has been Christmas in the old Royal City. This year it will even be in complete newly restored and refurbished historical settings. The beautifully decorated Christmas ball shows the Mayor's house, built in 1601 by Mayor and grocer Mads Lerche, and his children Jakob and Johanne, who grew up here. Jakob and Johanne will also be the focal point of the Mayor's new exhibitions.
The restoration and exhibitions are an important part of the World Heritage initiative in Nyborg and a crucial part of revitalizing the history and the entire urban space around Nyborg Castle, which is a unique example of a planned king and residence city during the Reformation era. A time when the king often held Christmas in Nyborg. And that's why we still celebrate Christmas in the old royal town.
The Christmas ball is produced in a limited number and is made of hand-painted glass.
The ball is sold out.
For further information, contact Sanne Hoffensetz Andresen, Head of Tourism, VisitNyborg, tel. +45 63 33 80 92, e-mail: saha@nyborg.dk