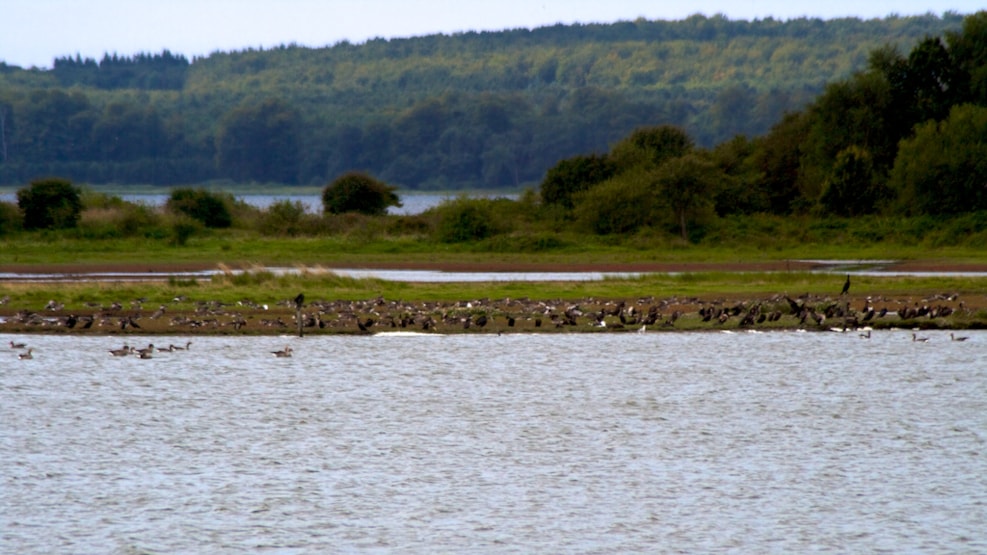 Knudshoved Halvøen, natural area
The Peninsula  Knudshoved consists of sand and gravel. This material is eroded on the coast north of  Nyborg and carried by the current southwards where the material  has been deposited as a peninsula. 
The Østerø Lake and the surrounding tidal meadows are of great importance as breeding- and forage territory for many birds and habitats for amphibians. Among other things there are Natterjack Toad, Agile Frog and Moor Frog.

On the tidal meadows grows e.g. Hairy Smother Weed, which belongs to the more rare plants.