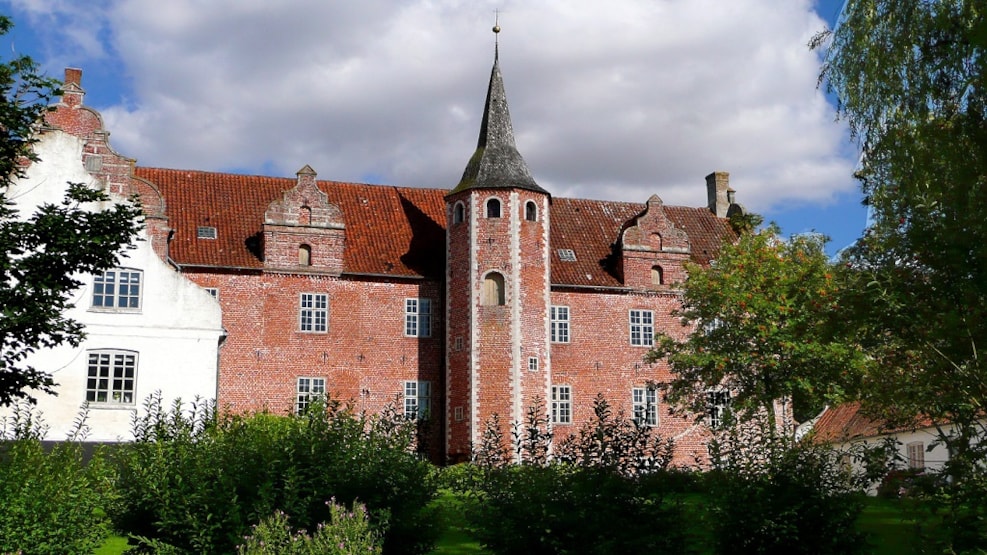 Harridslevgaard Castle
Harridslevgaard is the prettiest Renaissance castle, where Vikings, kings and skilled noblewomen have lived!
Harridslevgaard Castle near Bogense is the only manor house on North Funen where you can get a look inside. The castle was first mentioned in 1231, but the present main building dates back to 1606. In the past, the water went right up to Harridslevgaard, which according to legend was a pirate castle.
Harridslevgaard has been restored over the years and it's furnished with splendid antique furniture and features much fine detail. Visit the attractive rooms with fine furniture and enjoy the views of the garden where peacocks strut around. The impressive great hall is the largest of its kind in private ownership in Denmark. The medieval cellar was constructed before the present castle building. It has attractive vaulting and also contains the castle's large kitchen.
Access
Harridslevgaard can be seen from the road.