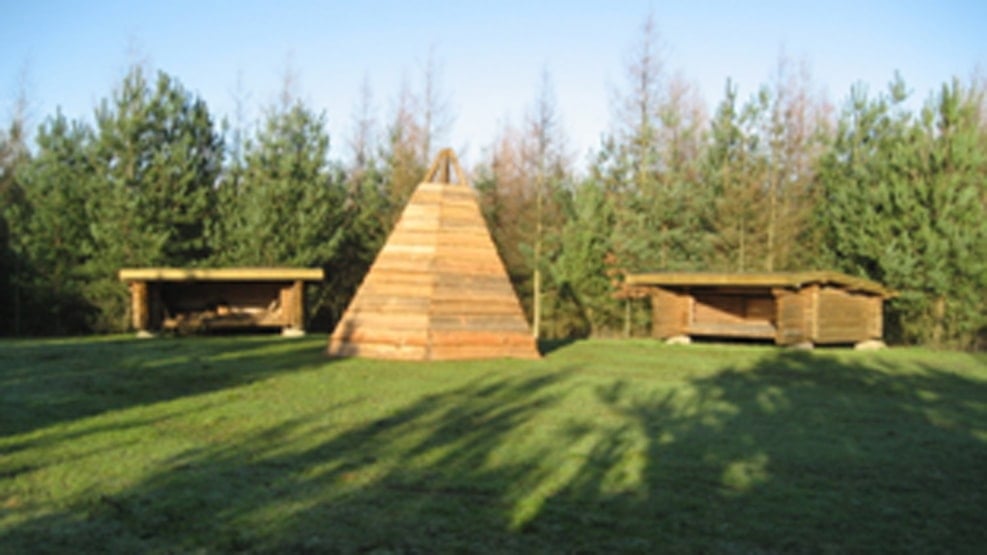 4. stop: The Black Clover Path - Shelters
Nyborg Municipality and Nyborg Youth School have set up 2 shelters and a campfire cabin at the camp site in the middle of Jagtenborg Forest.
Jagtenborg Forest
Jagtenborg Forest was planted in the year 2000 on agricultural land as replacement forest for areas cleared in connection with the construction of the Great Belt link. The area of ​​the forest is 12.8 hectares and contains both meadow and bog. The forest consists of a mixture of deciduous and coniferous trees. The conifers are mainly planted on the higher, more nutrient-poor areas, while the deciduous trees are planted on the lower and more fertile areas.
Everyone can use and spend the night in the shelters.
There is a path connection between the forest and Nyborg along the old railway line that went to Fåborg. The path goes along Ladegårds river, past the new section Jagtenborg and further past the battlefield at Svenskehøjen, where the Swedish army was defeated on 14 November 1659.