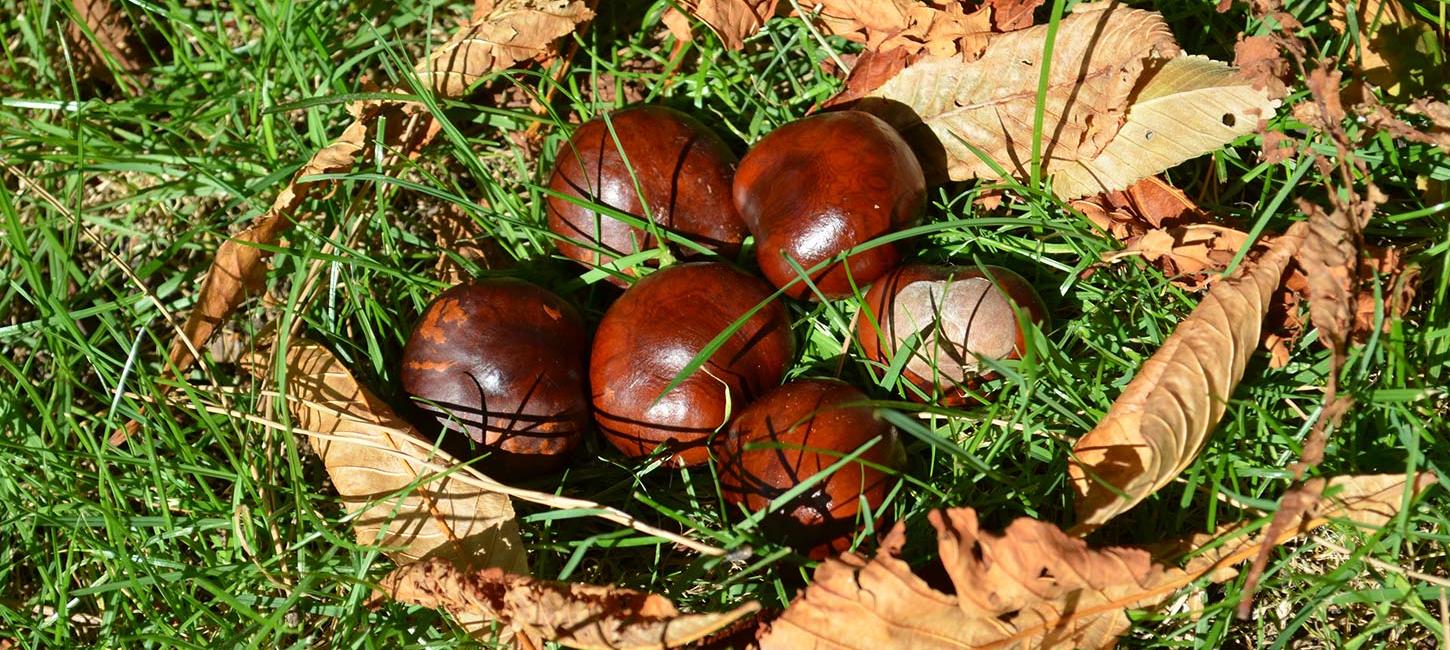 Chestnut time in Nyborg
There are lots of chestnut trees in Nyborg and in the small, cozy villages in the municipality. Collecting chestnuts is a perfect feature for a day in the autumn holidays. Here you get tips for collecting chestnuts in Nyborg municipality.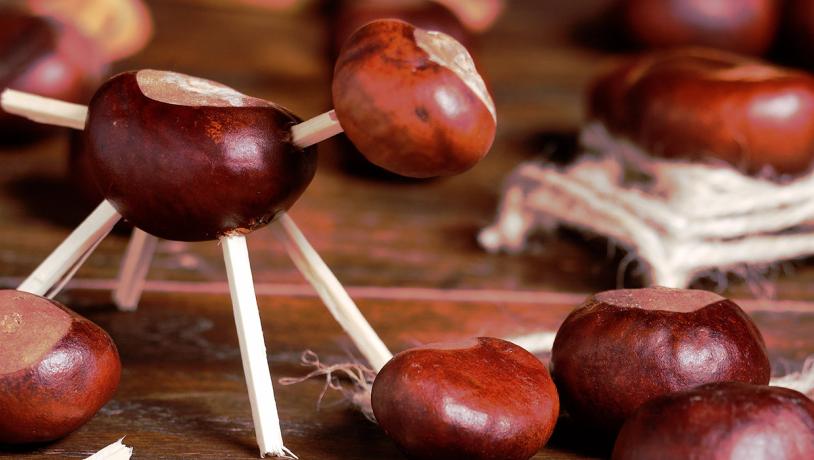 Photo:VisitNyborg
Make your own chestnut animal
If you want to make chestnut animals, you can use both matches and toothpicks. It may be easier to make holes in the chestnuts if you have an awl. If you want to draw faces on your animal, use a marker that is permanent. You can also make more advanced chestnut animals where you glue eyes tight or use leash to make them more fun. It is only the imagination that sets the limits when you are creative with chestnuts. Can you make a chestnut giraffe or a hedgehog out of chestnuts?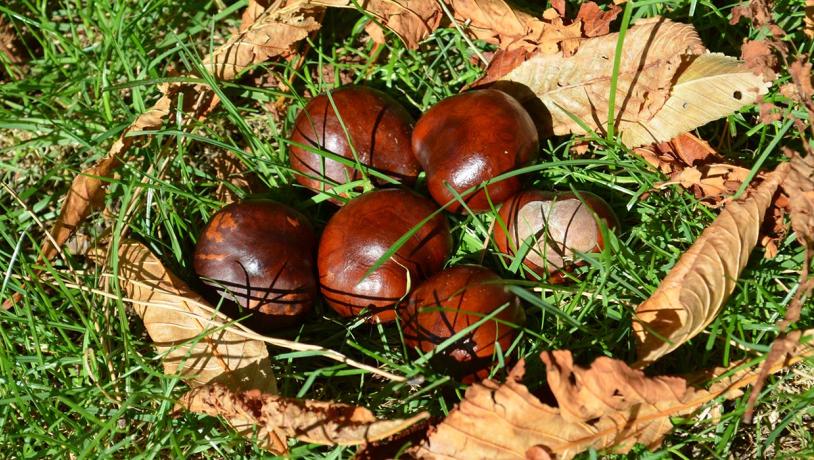 Photo:VisitNyborg
Can you eat chestnuts?
There are different types of chestnuts, most of the chestnuts you pick up in the Danish nature are horse chestnuts.
You can eat horse chestnuts, but they are very bitter and do not taste good. During World War II, however, chestnuts were still used for marzipan and as a substitute for coconut flour.
Today, chestnuts are primarily used for feed to fatten animals such as cows, horses and even chickens. In nature, chestnuts are like candy for the wild.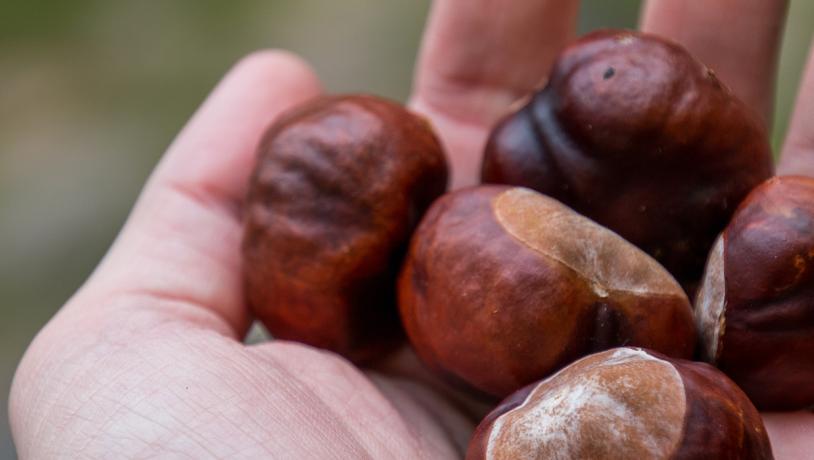 Photo:VisitNyborg
Plant a chestnut tree
You need to find a good, fresh and beautiful chestnut that is smooth and free from damage and soft areas. You can plant chestnuts in the garden. You put it in the ground with 3-5 cm of soil on top. They should be planted in a place where there is partial shade. Keep in mind that chestnut trees will be quite large - so it should be a place with plenty of space.
You can also plant chestnuts in the spring. Save a few of the most beautiful chestnuts for spring - they should be stored in sand in a cool place. For spring, put the chestnuts in a pot filled with soil and with the bright spot facing down. Cover the chestnut with 3-5 cm of soil and water it regularly. Your chestnut tree sprouts after 15-20 days. Plant it out when it has become too large for you to have inside.
In the spring, when the chestnut tree blooms, it sets beautiful flowers. The flowers are especially happy for the bees, from which they make lovely honey. The honey bees have had a hard time in recent years, so it is good to plant trees and plants that set flowers that the bees can live on.