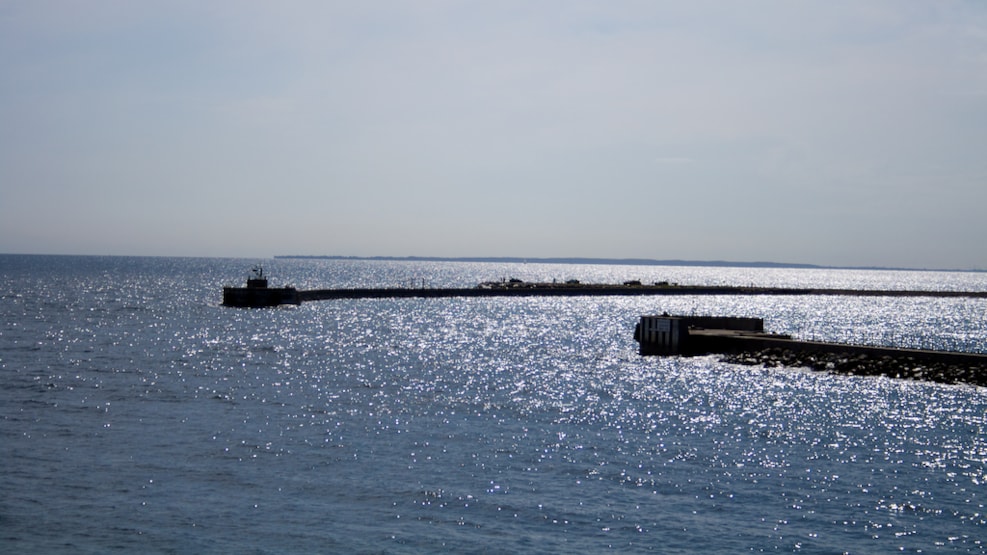 Viewing plateau at the Great Belt Bridge
You are standing beneath the largest building in Danish history. Cars and trains rumble over your head above as you look out over the Great Belt, enjoying the surrounding nature and the Great Belt Bridge's impressive architecture. The viewing platform is worth a visit and allows you to see the Great Belt Bridge from a completely new angle.
You can walk the last bit of the way to the viewing platform from one of the area's parking lots. This hidden gem gives you a completely new perspective on the Great Belt Bridge, and is an experience you mustn't miss out on when you are in Nyborg or on Funen. It is free and always open.
The impressive view is beautiful when the sun rises above the Great Belt, and dramatic when sky and sea are united during an autumn storm. From the viewpoint, you can follow the curve of the bridge, look along the bridge piers or enjoy the beautiful view towards the Knudshoved peninsula with its lighthouse and knaldfyr.
The area is a favorite destination for anglers, walkers and cyclists. Thus, you will experience a lively activity all year round.
You can park at the following locations:
The parking lot on the north side of the bridge at the end of Hjejlevej. From here there is approx. 700 meters on foot.
The car park on the south side of the bridge at Monarch. From here there is approx. 500 meters on foot.
The parking lot at Fyrvej 1. From here it is about 1.5 km on foot via the old ferry port.