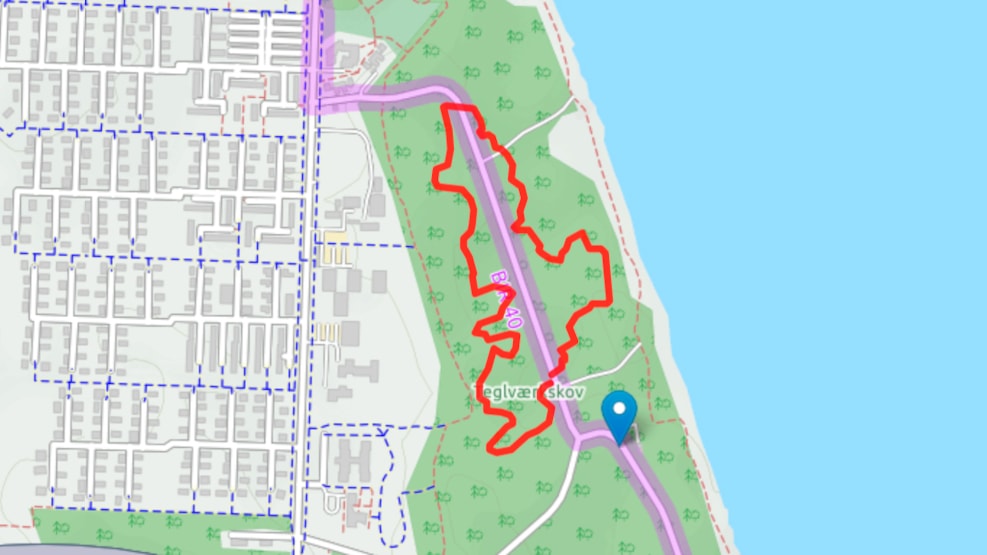 MTB-trail Teglvaerksskoven
The MTB-trail in Teglværksskoven (The Brickworks Forest) is an easy track that can be used by everyone. Here you will get into a good flow with lots of turns. This track is a good place to start if you are new to mountain biking.
Tight turns and small obstacles are possible to complete with a good flow and it is also possible to accelerate. The track is without much altitude, but still a challenging track that gets the heart rate up.
For the experienced, the track is good for technique training, and for the beginner, the Teglværkstrack is a really good place to start. The good flow ensures that you can ride both slowly and quickly depending on your skills on a mountain bike.
The trail is a blue trail and it is marked. It has been tested and graded by Ontrail in the summer of 2020. It is very intuitive to ride. The track is continuously developed and maintained by Nyborg Cykle Klub. Using the trail is free.
Parking can be done in several places, but we recommend parking at the end of Højevej - a forest road at Strandalleen 130. There is a public toilet and access to water for your bottle. The track starts 50 meters into the forest to the north from the parking lot.