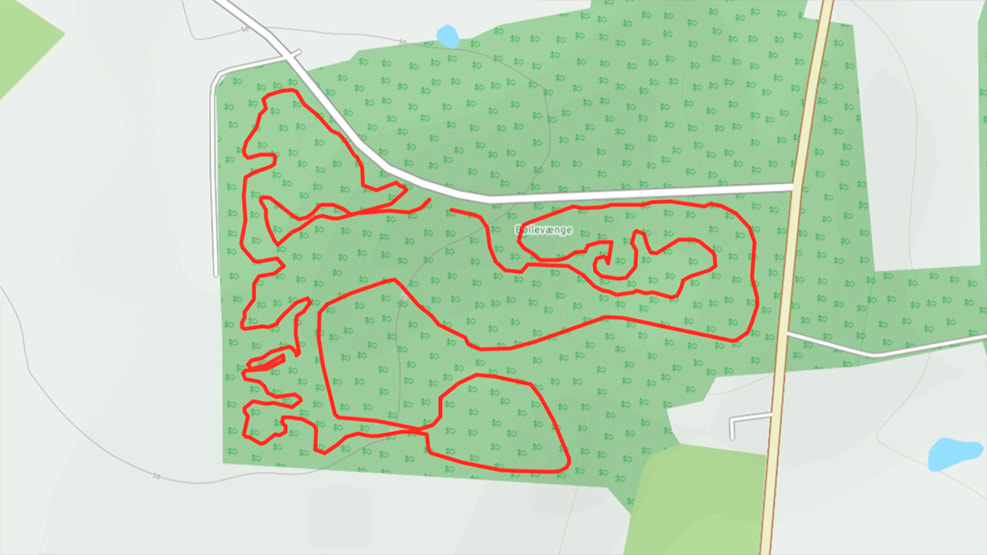 MTB-trail Stevnshoej
The Stevnshøj-trail is a fun track with lots of variety and a good flow. It is an easy track with some altitude. The track is located south of Nyborg.
A natural, relatively easy track. There is plenty of variety, fun passages and 62 meters of height, but everyone can join in here.
The track is one-way, and is used counter-clockwise. The challenges are the natural variations that exist in forests. Thus, the track is a limited technical challenge, but still offers lots of fun and high pulse. There is a good flow here, and the track is continuously maintained and restored. The trail can be ridden most of the year, but is best in dry periods.
The trail is located approximately 5 km. south of Nyborg (from the town's square/centre). If you choose to cycle out here, we recommend that you either cycle through Kogsbølle or Kajbjergskoven. This lengthens the transport journey, but in turn takes you away from the busy route 163 (Svendborg Landevej). If you drive a car, there are no designated parking lots at the track, but there is ample opportunity to park along Stevnshøjvej at the edge of the forest.