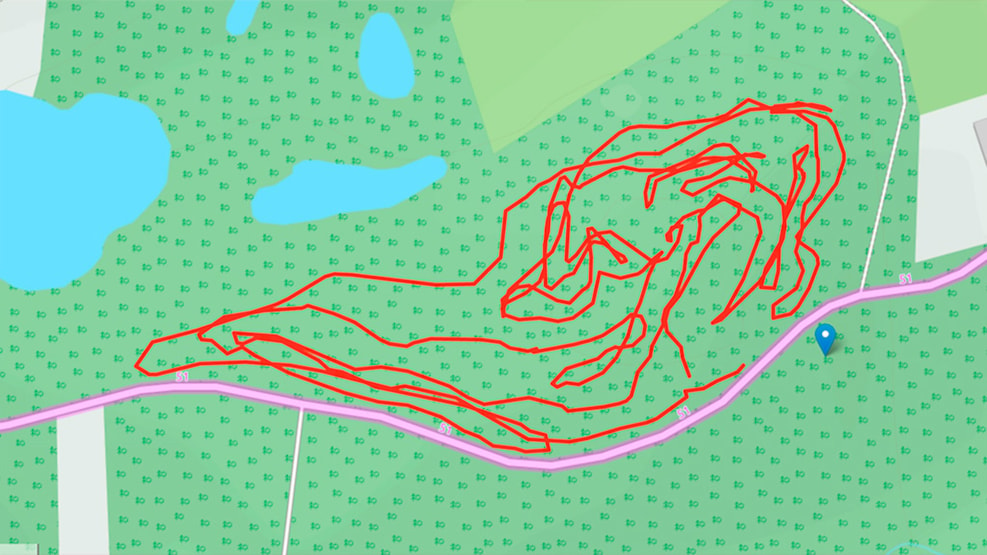 MTB-trail Aeble
A track with lots of intensity and flow. The track offers drops and a very steep descent, but the challenge is totally worth it. An average track that is passable all year round.
A medium single track with high intensity, flow, drops and a very steep descent. The challenges are here, but can still be completed by most, as long as the form is in order.
There are no long straight sections and the track makes maximum use of the small piece of forest. Thus, there is also the possibility of A and B lines on the most difficult passages, and the flow of the track means that most people can join, just at a slower pace.
The track is continuously developed and maintained.
The track is passable all year round and largely regardless of weather conditions, as it is high and the surface is sandy. The nearby Ørbæk Ådal offers a few historic water mills, so if you choose to cycle to and from the Æble-trail, there is plenty of opportunity for an idyllic trip.
The Æble-trail is located approximately 8 km. southwest of Nyborg (from the town's square/centre). There is plenty of opportunity to cycle here along small winding country roads without significant traffic, but you can also take the car via Hovedvej 8 to Refsvindinge. Parking takes place on the roadside in the forest on Lillemøllevej.
The track is a toll track run by Nyborg Cykle Klub. It costs DKK 200 for an annual license, or DKK 25 for a day pass. Day passes can be paid with MobilePay 43470 directly on site or purchased via VisitNyborg's webshop, where payment can be made with credit and debit cards. For annual licences please buy directly from Nyborg Cykle Klub - read more on their website.