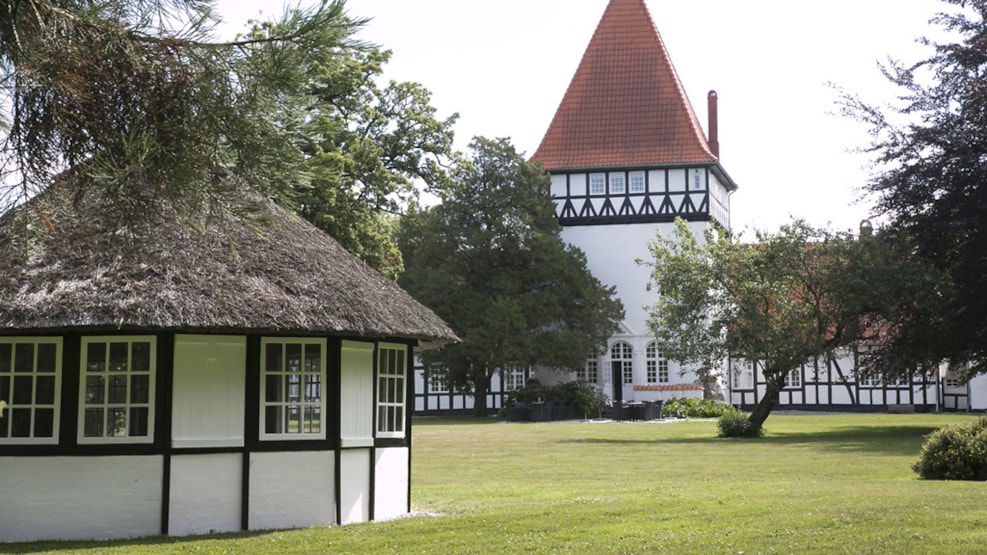 The manor Risinge
Spend a vacation or weekend with family or friends at Risinge Manor. The manor can house 20 people. 
This stately manor is renovated in 2013 for the purpose of rental accommodation. Risinge Herregård can house up to 30 people (20 in the main building and 10 in Forvalterfløjen) in 11 individually decorated bedrooms. There are four bathrooms, an exquisite library, a gentleman's lounge, a new and modern kitchen plus several living rooms. One of the living rooms has direct access to the big park-like garden.

The warm and cosy environment on Risinge Herregård makes the manor ideal for:
Family vacations, representative gatherings, brainstorming on ideas presentation of new products, management meetings, management training, yachting/sailing – only 6.5 kilometers to Kerteminde harbour and marina and only 14 km to The Heart of The Kingdom of Denmark, Nyborg.
- Link to the main building (hovedbygningen)
- Link to Forvalterfløjen