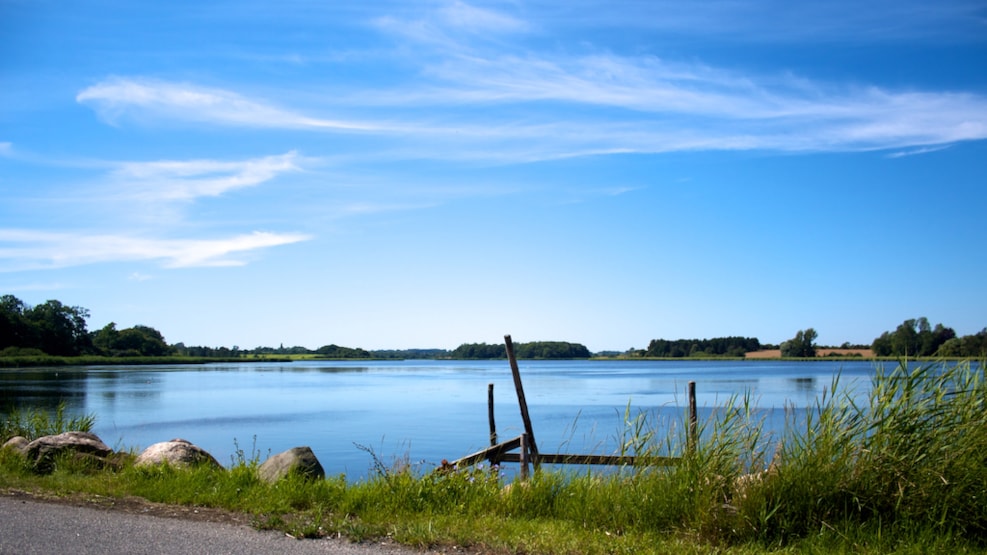 Holckenhavn Fjord og Vindinge å, natural area
Both Vindinge Stream and Ørbæk Stream  flow into the bottom of  Holckenhavn Inlet. 


With a higher water level in the time of the Stone Age the inlet went up to Bynkel in the valley of Ørbæk Stream and up to Vindinge  in the valley of Vindinge Stream.

But a smaller landraising and depositing of fine sand mud and peat from both of the streams and the vegetation along the banks of the inlet have over the years filled up parts of the inlet. The inlet is a fine territory for birds where during the year you can see ducks, geese, swans and coots. It is also possible to see osprey and other birds of prey, particularly in the migration time.Grey Heron and Marsh Harrier are breeding in the area.