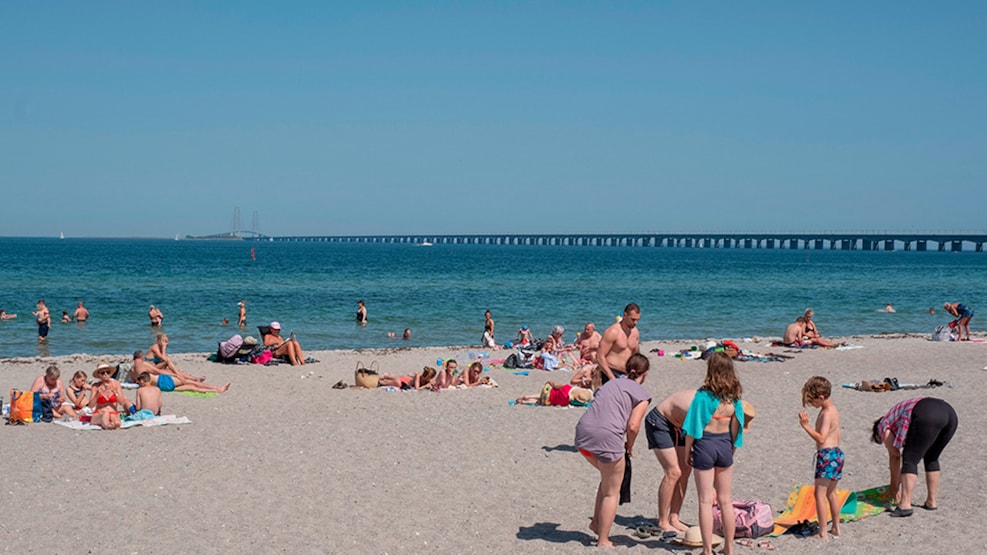 Fyns Badestrand
A lot of people know Fyns Badestrand as it is situated right where the Great Belt Bridge (Storebæltsbroen) reaches Funen island (Fyn). 
Fyns Badestrand is a nice, large beach, which was created when the western bridge was built.
Lots of nice sand on the beach and on the bottom. Nice for a swim. The vaste flow of water in the Great Belt assures that the water is always pure and clean.
If you do not use swimming suits you should be on the outermost 150 meters of the beach - towards the bridge. Here the beach is not so wide and a small slope blocks the view from the railroad and the motorway.
At the beach you can find parking, toilet, a jetty, and a shop. The beach has handicap access.