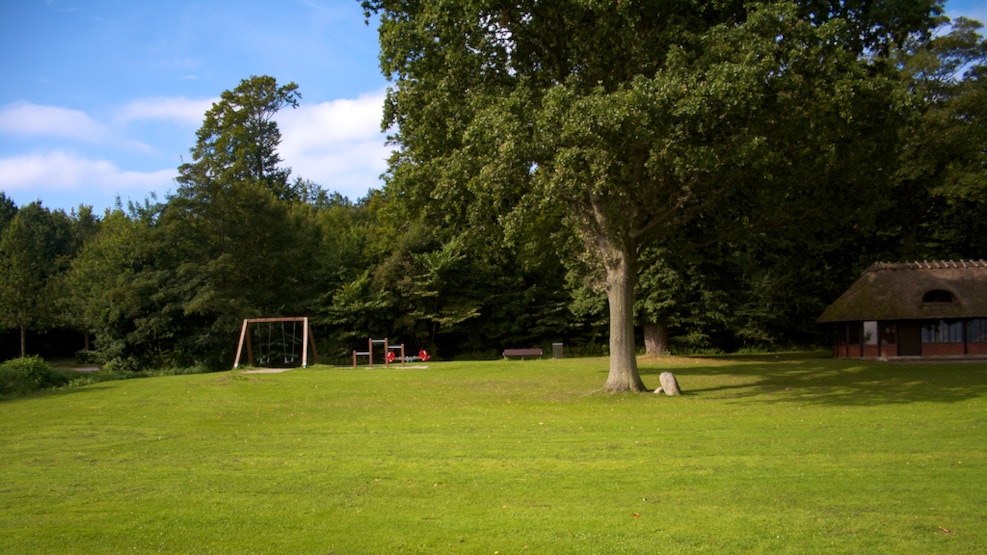 Christianslund Forest (1,8 km)
Along the beach, neighbouring the Great Belt, is this small forest, which offers every opportunity for a walk, a run or a refreshing dip in the chilly water.
The forest, which covers an area of 25 hectares, is scenically situated by the Great Belt, not far from the town. Most of the trees are beech, mixed with oak, ash, maple, small-leaved maple and alder. Walking around the wood, you will also see trees such as larch, silver fir, Douglas fir and red oak.
Today, the forest has become such an urban forest that it is rare to spot game such as roe deer, foxes and hares there. If you have control of your dog, you can walk it here without a leash.
At the entrance to Strandalleen from Christianslundsvej, you can see two white stone posts, with an inscription of the year 1838. This marks the year when the forest was given its current name. Up until 1838, the forest was called Hesselet, but when Prince Christian (later King Christian VIII.) visited the forest, it was given its current name and the two posts were erected.
South of the forest, you will find one of Denmark's largest conference centres, NYBORG STRAND, and situated a little further north, in the woods, is Hotel Hesselet, which is built in Japanese style. The restaurant Lieffroy is situated in the northern part of the forest overlooking the Great Belt, with an idyllic green area housing a beautiful, thatched pavilion and several old solitary trees. One of these trees, an oak, was planted to mark women's right to vote in 1915. During the year, various public events are held on the lawn, such as popinjay shooting, Midsummer's Eve, concerts, etc. The area offers a small playground and a lovely beach with a bathing jetty.