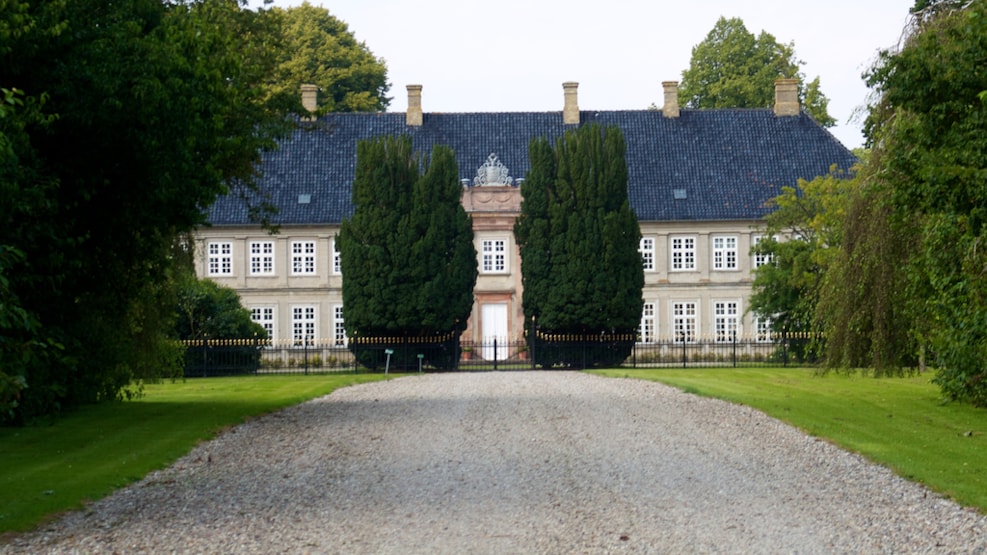 6. stop: The Black Clover Path - Juelsberg Estate
The Juelsberg manor in its current form dates from the 1770s. It was designed by the architect Johan Jacob Encke, who was the main builder in Nyborg and had designed a number of the historic houses and neoclassical facades that today make up the historic city center after the  violent city fires in the 1790s had destroyed the medieval city core.
Juelsberg Estate
In the 1860s, the two side wings were added at a time when the Juelsberg estate was Funen's largest estate in terms of hectares. Until 1669, it was crown property that belonged to the great royal Nyborg County, after which it was sold to Claus Rasch, who called his new property Raschenberg. There is an older manor house, Baunegård, on what was to become the battlefield for the Battle of Nyborg in 1659. In 1772, the estate is bought by privy councilor Gregers Christian Juel, who has Juelsberg built.
The estate is still owned by the Juel family, but there is no access to the manor. The park and garden can be visited daily from sunrise to sunset, but you must stay at least 50 meters from the main building. Dogs are allowed in the park if they are on a leash. The garden is closed off for bus companies and visits by larger groups.