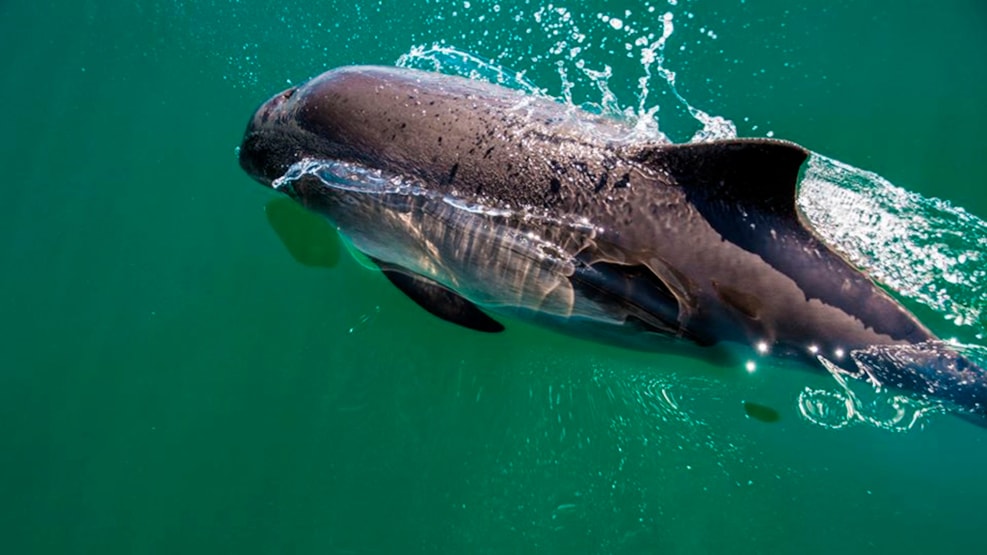 4. stop: The Blue Clover Path - Harbour Porpoises
You will find plenty of harbour porpoises in the Great Belt and if you are lucky, you might even spot them in the waters from the coast. 
Facts about Harbour Porpoises
The porpoise is a relatively small whale that can grow up to 1.7 meters and weights around 75 kg.
There are 5 recognized species in the porpoise family and it is the only whale species that breeds in inland in the Danish waters. They often live in small herds of two to eight animals.
The Harbour porpoise is most often found in calm waters in approx. 20 meters depth near the coast, but can also often be seen on the open sea. It feeds on fish, earthworms, snails, crustaceans and squid.