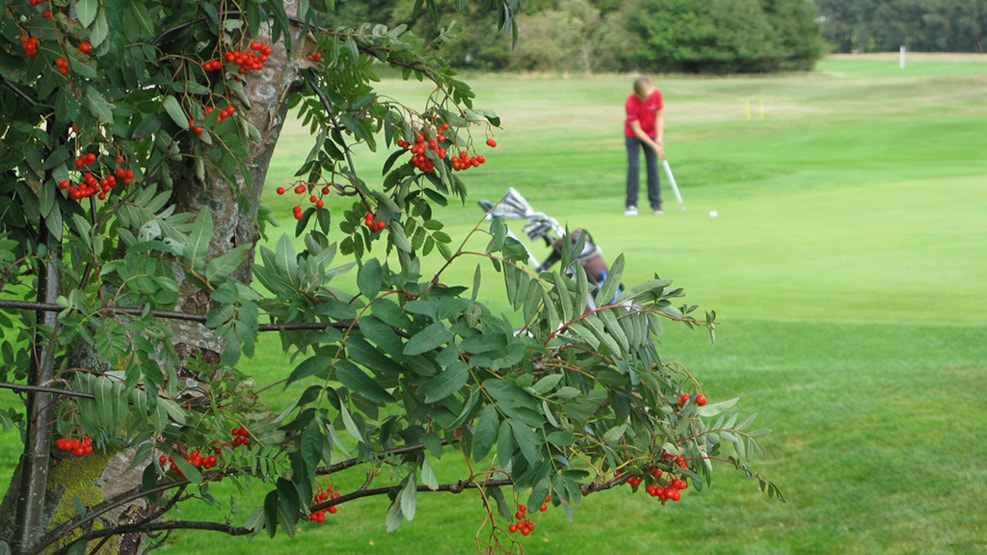 Sct. Knuds Golfklub, golf courses
Welcome to Sct. Knuds Golf Club in Nyborg
Sct. Knuds Golf Club's beautiful and attractive golf course is seated right next to Nyborg Fjord and offers forests, parks and a setting characterized by large old trees and lots of wildlife.
The clubhouse offers all modern facilities, a well-stocked Proshop and an excellent café.
Green fee:
350,- DKK on weekdays and 400,- DKK on weekends and holidays. Juniors accompanied by adults are playing free of charge.
If you stay at one of the local hotels or the selected hotels on Fyn, you can obtain a special discount for the green fee.
Nyborg is an 800-year-old market town with cosy commercial streets and exciting sights – e.g. Nyborg Destilleri (Distillery) not far from the golf course. You can also see the oldest royal castle in Denmark, Nyborg Slot. The castle dates back to the 11th century and is surrounded by a beautiful rampart and moat. In the countryside surrounding Nyborg, you can find a lot of castles and manor houses, all worth a visit.
Nyborg has many great hotels seated directly by the beaches of Storebælt, ideal for swimming and bathing. Odense and Svendborg are only 35 kilometres away, and you can reach Copenhagen in 1 ½ hour. Nyborg is the ideal place for festive holidays and – of course – many great rounds of golf.